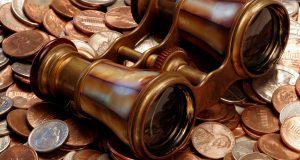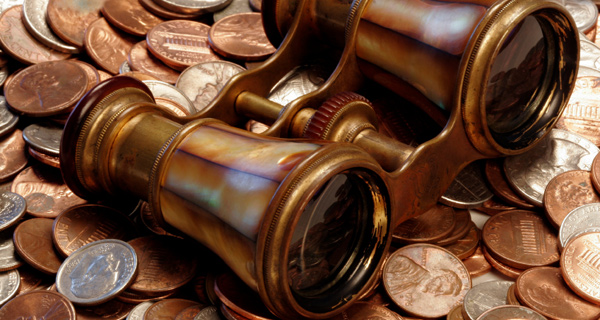 If you're going to haul in big profits from your penny stocks, there's one thing you always want on hand.
A solid watch list.
If you don't have a lineup of penny stock suspects, stocks that deserve a closer look before you buy them, you won't be as disciplined when you trade.
You'll be prone to rush into a buy order and pay the price for falling in love too quickly.
Here's how to find the best penny stocks to watch, part 1 of a special report…
And here's part 2…
Once you get your watch list cobbled together, here are 5 tips that can help you carve out the winners.
Penny Stocks To Watch Tip #1
Look for potentially expensive legal issues.
Lawyers' bills add up quickly.  For a big company with lots of cash, it's not as big a hit as it is for a smaller company.
When you're sizing up a penny stock, find out if there's any legal baggage.  And this doesn't just mean whether it's defending itself against a lawsuit.
Find out if it's got any costly trademark protection or intellectual property legal issues on its hands.
Penny Stocks To Watch Tip #2
There's not a company out there that doesn't have competition.
Penny stock companies are no different.  And competitive pressures can be tougher for small, micro-cap stocks.
A great new product may not be exclusive for long.  Cheap copycats can flood the market and slash margins.
If you believe your penny stock company is at risk because of extreme competition, and a big company can come in and throw its weight around, proceed with caution.
Penny Stocks To Watch Tip #3
Because penny stock companies tend to be small, employees can often wear a lot of different hats.
This can be a problem.  Without dedicated people to focus on one specific job, important work can be delayed, or even fall through the cracks.
It is tough to tell if your penny stock company is well staffed.  But you can usually find out about the number of employees.
You can also get a feel for how experienced the executive team is.
Penny Stocks To Watch Tip #4
Balance price momentum with paying too much.
Even though we understand that timing the market is virtually impossible, human nature drives us to make sure we buy at a good price.
This means we're prone to making one of two mistakes.
-We try to "catch a falling knife" and buy when a stock is on a downward spiral.
-We buy at a high because we like the momentum of the rising penny stock price and expect it to continue.
When should you buy your penny stock?
When you believe it will perform.
This chart helps to shed some light on timing the market.  It shows what's been happening with Globalscape Inc. $GSB over the past three years…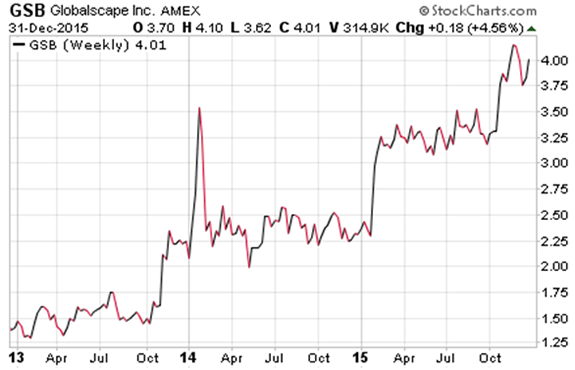 There's an important lesson in this chart.
And it's not just the lesson of the futility of trying to time the market.
It's a reminder that many of the rules of thumb veteran traders use don't always work.
One of these rules… stock prices tend to go up slowly and come down quickly.
With Globalscape, we've only seen this once over the past three years.  The "rule" doesn't hold true.
So don't fret about when to buy your penny stock.  Fret about whether or not it's a stock you really want to own.
And as far as the price of Globalscape right now, trading at a three year high…
If you like the company and believe in the stock, sure, it might make sense to wait for a pullback.
Then again, there's an argument to be made for momentum.
"The trend is your friend," as the professionals like to say.
Penny Stocks To Watch Tip #5
Use news to buy penny stocks the right way.
A stock like Globalscape, which is in the software business, can only do well when the thirst for its technology solutions is strong.
If a new operating system from Microsoft or Apple makes file transfer protocols go away or dramatically change…
Globalscape could find itself on the outside looking in, unless it has diversified its offerings.
Is this about to happen?  You get the answers when you follow the news.  This is why keeping an eye on the news that impacts your penny stocks is always time well-spent.
What kind of news do you keep an eye on?
How are you doing with your penny stocks?
It would be great to hear from you.  And if you have a question about a stock or investment idea, shoot us an email.  You can also leave us a comment on the website.
Good investing…
Brian Kent
Note:  If you're interested in learning more about Brian Kent's Penny Stock All-Stars premium service… and learning about the stocks we're trading for profit… you can get the inside scoop on penny stocks here.
Category: Penny Stocks to Watch