About Penny Stock Research
You really can make a lot of money with penny stocks… if you know what you're doing!
No other area of the market offers so much potential, yet comes with so much confusion and nonsense as penny stocks.
The fact of the matter is, small-cap stocks have outperformed just about every other asset class over the last 85 years or so. And that includes gold, silver, real estate and blue-chip stocks.
The trick is avoiding all the lies, deceit, misconceptions and bad information out there.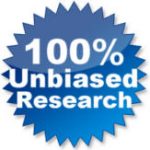 And that's exactly what we're here to do!
You see, Penny Stock Research was formed with one goal in mind…
To bring you the unbiased truth about penny stocks.
We'll bring you useful and honest information about penny stocks delivered in a clean, easy-to-read format.
Headed by Wall Street veteran and small-cap stock specialist Brian Kent, our team of analysts sort through the noise to reveal what really matters… how to consistently generate huge profits with penny stocks.
Whether you're looking for up-to-date market information, individual penny stocks to invest in or warnings about scams, we've got you covered.
And unlike the vast majority of penny stock information sources out there, we're 100% unbiased.
That means we don't accept compensation from any of the companies we talk about.
That's a key distinction that could make (or save) you a TON of money!
And the best part is, Penny Stock Research is always 100% FREE.
It won't cost you one red cent to start getting truthful, hard-hitting investment research that can make a real difference in the size of your brokerage account!