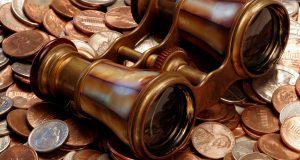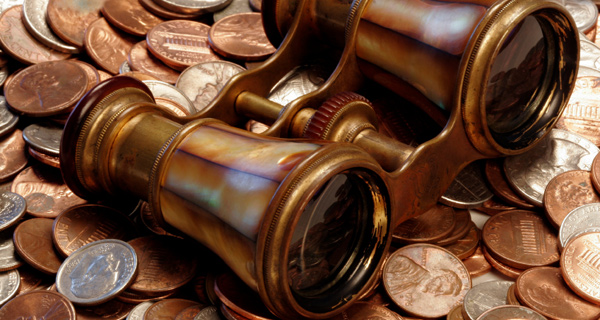 Want a good way to find the best penny stocks to watch?
Keep a list.  Keep it updated, and always keep looking for hot penny stocks.
Here's a good way to get started.
First, set some guidelines by price.  Maybe you go looking at all stocks that are priced between $1.00 and $5.00 a share.
Should you go lower or higher?  That's up to you, but within this range you should find plenty of terrific suspects.
Next, look at volume.  It's important to stay away from stocks with low volume, the so-called thinly traded stocks.
When you want to find penny stocks to buy right now, you need to find good, strong, consistent volume.
Next, look at market cap, the value of the company.  Most penny stocks have a market cap of less than $100 million.
What's the lowest market cap you should look at?  $50 million.
And stay close to home.  Most of the time, unless you have a very good reason, stay away from foreign penny stocks.
The regulatory oversight can be weak, the exchange could be shaky, and you could be taking on extra risk you don't need.
Next, you want to make sure the penny stocks to watch are traded on a decent exchange.  NYSE, AMEX, and NASDAQ are fine.  But stay away from the NASDAQ Pink Sheets.
The Problem With Penny Stock Pink Sheets
You're flying blind.  The regulations covering disclosure mean you are investing money into a big unknown.  It's literally a black hole.
And these Pink Sheets are usually where the penny stock pump and dump promoters tend to work their scams.
There are usually 15,000 penny stocks showing up on the Pink Sheets.  It's a motley crew… some have been tossed off a legitimate exchange, some are foreign outfits than can't meet the listing requirements, and some are simply works of fiction.  They aren't real companies.
But don't worry.  You're not missing any opportunities when you turn your back on all the stocks listed on the Pink Sheets.  There are more than enough penny stocks trading on the reputable exchanges.
And remember… the Pink Sheets are not an exchange.  All they are is a huge pricelist.
The 5 Filters That Focus You On the Best Penny Stocks To Watch
So you've got price, volume, market cap, exchange, and the country the company is headquartered in.
These 5 filters, these 5 criteria give you a great start.  You're balancing the opportunity to make a handsome profit with some common sense protections.
What's next?
More focus.  Don't let the size of the list of penny stocks bother you because you're going to keep chopping away.  You're going to bring your own investing style into the picture.
We all have our own outlooks and beliefs.  These outlooks don't make us right or wrong, they just help to define our approach to investing.
As you know, a lot of people would never consider investing in any penny stock, and that's fine.  They miss out on some exciting rewards.
What about you?  Are there some businesses you just don't like?
There's nothing wrong with that at all.  If you don't like mining companies, get all the mining penny stocks off the list.  Maybe you don't like biotech.  Same thing… get all the biotech penny stocks off your list.
You don't need to justify this.  You're the one investing in penny stocks.  It's your money, and you should be comfortable.
So whittle down your list of penny stocks to watch and get rid of the business categories you don't like.
The Benefits Of A List Of Penny Stocks
You'll always have good choices.
You'll have flexibility and freedom to invest thoughtfully.  You'll also be proactive because instead of being influenced… perhaps dangerously…. by a talking head on TV or an email that comes in promoting a hot penny stock, you'll know the landscape.
You'll be an informed investor, and this gives you power.
So what should you actually do with your penny stocks watch list?
First of all, you should design it to fit your strategy.  Just like I suggested that you stay away from stocks that are categories of businesses you don't like, stay away from stocks that don't fit your investment strategy.
What should your penny stock investment strategy be?
A good place to start is to decide how much of the total share of your entire investment portfolio should be in penny stocks.  Decide on a percentage based on your goals.
Something else that goes into your strategy is time… how long are you willing to hold a penny stock?  Are you a swing trader or are you more of a buy and hold investor?
One approach isn't necessarily better than the other.  But know what your approach is, and put penny stocks on your watch list that fit with this approach.
Want an example?
Let's say you're a swing trader and you're not interested in holding a stock more than 2 or 3 weeks.  You need stocks where there's an opportunity for an uptick, so you can turn a fairly quick profit.
Take a look at the stocks on your watch list to find one that fits this pattern of behavior.
Granted… past performance isn't anything more than a clue, but it's better than nothing.
Take a look at this chart for Sunshine Heart Inc. $SSH.  It went on the watch list because it trades on the NASDAQ, the market cap is more than $50 million, it's a U.S. company, average volume over the past three months is more than 80,000, and it trades between $1 and $5.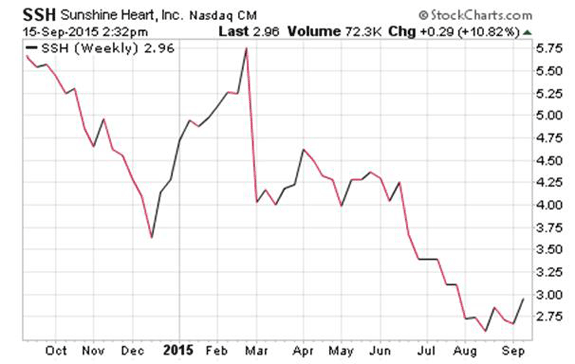 You see how this stock avoids the nightmare most swing traders try to avoid?
That's the nightmare of being stuck in a narrow price range.  The Sunshine Heart stock price bounces around, making it a good penny stock for swing traders to consider.
When you have a penny stocks watch list, you can take a look at stocks like Sunshine Heart to see how the stock lines up with your objectives.
And you can stay focused on a good lineup of stocks that keep you safe from the pump and dump promoters.
So there you have it… the filters you need to set up a solid penny stocks watch list.
If you have a question about a stock or investment idea, shoot us an email or leave us a comment on the website.
Good investing…
Brian Kent
Note:  If you're interested in learning more about Brian Kent's Penny Stock All-Stars premium service… and learning about the stocks we're trading for profit… you can get the inside scoop on penny stocks here.
Category: Penny Stocks to Watch