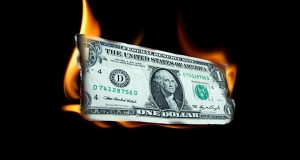 Welcome to today's Pump and Dump Alerts, where we will be exposing these two companies: Vidable (VIBE) and Unity Management Group (UYMG).
Here we identify a couple of the potentially "bogus" promotions going on in penny stocks today.
If you don't know how these schemes work, be sure to check out this free report that exposes the whole thing.
Without further ado, here are today's "disasters waiting to happen":
Vidable (VIBE)
Vidable is a developmental stage company focused on local video classifieds, social media and video marketing optimization. VIBE is launching local video platforms/portals throughout North America in an attempt to improve vendors marketing reach, sales conversion, and profitability.  VIBE has yet to generate revenue and has an accumulated deficit of over $38 million.
Currently, shares of this penny stock trade near $0.03.
Research Driven Investors was paid $40,000 by BBC, Inc to hype shares of VIBE.   
Unity Management Group (UYMG)
Unity Management Group is a health resource company, which provides quality physician practice management services through its three subsidiary companies. UYMG's subsidiaries are United Healthcare Solutions, Unity Technologies Inc., and United Business Services.  The last SEC filing UYMG had was in 2010.  In addition, the company was previously known as Access Beverages, as well as Asia Pacific Entertainment.
This penny stock now trades near $0.003.
Penny Stock Rumors was paid $12,000 to pump shares of UYMG.
A final word (and warning).
These are just a few of the potential "pump and dumps" we've seen lately.
Remember, there's a lot more of this going on than we can highlight here.
For more in-depth coverage of potential penny stock pump and dumps, be sure to sign up for our free newsletter, Penny Stock Research.
As you know, penny stocks are a great place to invest your money.  You just have to do your due diligence to stay away from all the schemes and scams out there these days!
Until next time,
Brian Walker
Category: Pump & Dump Alerts, Pump & Dump Daily