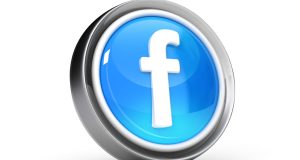 The day has finally come.  I've been writing about the Facebook IPO for months now.  So, I'm sure you're not all that surprised that I'm discussing it once again on the day the IPO gets priced.
After market close, Facebook's IPO shares should price between $34 and $38.  With the company offering 421 million shares for sale, the IPO should raise as much as $16 billion.
Plus, it values the company at roughly $100 billion.
That's nearly 4x the size of Google's (GOOG) IPO.  Not to mention, it would be the largest American IPO ever.
But the real question is, should you buy shares in Facebook?
Now, up until now, I've been almost entirely positive on Facebook.  But, as we've gotten closer to the IPO day, more data has been revealed that changes the picture somewhat.
Overall, I'm still bullish on Facebook – but it isn't as cut and dry as it used to be.
Here's the deal…
The main concern with Facebook is how the company will grow revenues.  While it's impressive to eclipse $1 billion a year in revenues at such an early stage, it doesn't justify the astronomical valuation of the company.
Essentially, the sky-high valuation is based on Facebook's growth potential more than anything.  The problem is, the advertising model the company uses to generate most of their revenues isn't working all that well.
You see, ads on Facebook rely on people actually clicking on them, otherwise known as the click through rate.  It turns out, Facebook's click through rate is very low.
For instance, the best place for internet advertising is on Google.  Their click through rate is something like 0.4%.  Facebook's is a significantly lower 0.05%.
That's exactly why General Motors (GM) recently pulled their $10 million of ads from Facebook.  It just wasn't working.  And other companies will start doing the same unless the results improve.
Therein lies the problem…
Facebook needs to figure out how to convert their massive membership into more sales.  Advertising is just one piece of the puzzle.  Making it more effective can help, but there likely needs to be other methods of monetization as well.
However, the reasons I like Facebook are still in place… and can't be ignored.
You simply can't disregard 900 million users – and that doesn't even include what will happen to membership if Facebook can break into China.  What's more, 500 million of those users are active users.
In other words, the potential for revenue is off the charts.
So what can we expect tonight and tomorrow?
Despite the market conditions, there's still plenty of buzz – and demand – around this monumental IPO.  As such, I imagine it will price at the high end of the range.  Moreover, I would be willing to bet the stock price will be above $45 by the end of the day tomorrow.
If you're interested in adding Facebook to your portfolio, I'd wait a few days or weeks for the initial buying surge to wear off.  You're likely to get a more reasonable price later on.
Yours in profit,
Gordon Lewis
Category: Internet Stocks