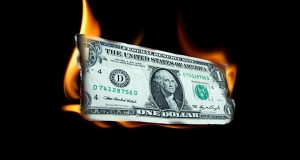 Welcome to today's Pump and Dump Alerts, where we will be exposing these three companies:  THWAPR (THWI), First Liberty Power (FLPC), and Legend Oil & Gas (LOGL).
Here we identify a few of the "bogus" promotions that are going on in penny stocks today.
If you don't know how these scams work, be sure to check out this free report that exposes the whole thing.
Without further ado, here are today's "disasters waiting to happen":
THWAPR (THWI)
THWAPR provides a mobile video sharing service that allows brands to monetize mobile content.   The service is a cloud-based solution that doesn't require a download or application.
This penny stock is currently trading around $0.07.
Hot Stock Profits was paid $5,000 to promote THWI.
First Liberty Power (FLPC)
First Liberty Power is an exploration company focused on US mineral properties.  FLPC primarily explores for lithium, vanadium, and uranium ores.  It holds the rights to a 12,800 acre property located in Clayton Valley, Nevada.  The company was formerly known as Quuibus Technology, Inc., but changed its name in December 2009.
The shares currently trade near $0.16.
The Penny Stock Chief was paid $15,000 to pump FLPC.
Legend Oil & Gas (LOGL)
Legend Oil & Gas is involved in the exploration, development, and production of oil and gas properties. LOGL holds oil-producing leases in Kansas as well as acres of land in the Bakken and Three Forks shale formations.  The company was formerly known as SIN Holdings, Inc.
LOGL shares currently trade near $0.94.
OTC Picks / The McShane Letter was paid $40,000 to hype LOGL.
A final word (and warning).
These are just a few of the current inglorious "pump and dumps".
Remember, there's a lot more of this going on than we can highlight here.
For more in-depth coverage of penny stock pump and dumps, be sure to sign up for our free newsletter, Penny Stock Research.
As you know, penny stocks are a great place to invest your money.  You just have to do your due diligence to stay away from all the scams out there these days!
Until next time,
Brian Walker
Category: Pump & Dump Alerts, Pump & Dump Daily