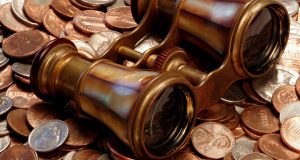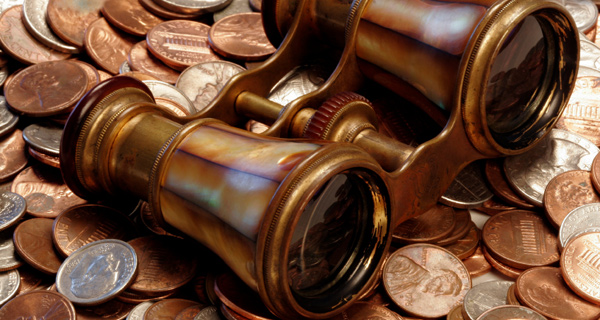 It's been an exciting week for penny stocks, especially for THQ (THQI), Atrinsic (ATRN), and Talbots (TLB).  Let's take a closer look at these three big movers…
THQ develops interactive entertainment software for game systems, PCs, mobile devices, and the internet.  Their portfolio of games includes everything from action and adventure titles to sports and racing games.
Unfortunately for investors, THQ shares are getting crushed this week… down over 50% as of this writing.
So what's the deal?
The company significantly cut their outlook after disappointing sales of the uDraw Game Tablet… a tablet and game for use with existing game consoles.  In fact, THQ expects revenues to be 25% lower than expected.  Ouch!
During the holiday season – the best retail period of the year – lowering revenue guidance is about as bad as it gets.
No wonder the shares are getting pummeled!
Atrinsic (ATRN)
Internet marketing company Atrinsic is having a tough week.
ATRN is a direct to consumer internet marketing firm specializing in lifestyle and entertainment products.  Their most well know product is Kazaa, a subscription-based digital music service.
Here's the thing…
ATRN shares are down a whopping 65% this week and nearly 98% for the year.
You see, the company is voluntarily delisting from the NASDAQ.
Management claims "the burdens associated with being a listed security outweigh the benefits".  But that's pretty much hogwash.  Why would you forsake analyst coverage and far greater exposure in order to become an OTC stock?
The answer is, you don't… unless your company is a mess.
ATRN is clearly in big trouble.  Stay far away.
Talbots (TLB)
Okay, enough bad news.  Let's look at a company having a great week.
TLB is a specialty retailer and direct marketer of women's apparel and accessories.  The company operates over 550 stores, primarily retail and upscale outlets.
So far this week, shares in TLB are up a stellar 74%.
So why the big move?
Private equity firm Sycamore Partners just made a $205 million buyout offer for the company.  That works out to $3.00 per share.  At the time of the announcement, TLB was trading for around $1.50.
No wonder the shares skyrocketed!
As long as this deal looks like it'll go through – and there's no reason it won't happen – TLB shares should trade near $3.00 up until the buyout closes.  If the price drifts too far below $3.00, consider grabbing the shares for a quick profit.
Yours in profit,
Gordon Lewis
Category: Penny Stocks to Watch