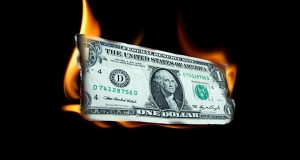 Welcome to today's Pump and Dump Alerts, where we will be exposing these two companies:  Emperial Americas (TEXX) and DirectView Holdings (DIRV).
Here we identify a couple of the potentially "bogus" promotions going on in penny stocks today.
If you don't know how these schemes work, be sure to check out this free report that exposes the whole thing.
Without further ado, here are today's "disasters waiting to happen":
Emperial Americas (TEXX)
Emperial Americas develops, markets, and supplies branded alcoholic beverages.  TEXX currently sells Tequila Distinguido, and is the exclusive supplier through a network of 10 independent and national distributors of alcoholic beverages.  The company has a working capital deficit of $145,165 for the year ending December 31, 2011.
Currently, shares of this penny stock now trade near $0.09.
Moving Pennies was paid $12,000 to tout shares of TEXX.   
DirectView Holdings (DIRV)
DirectView is a full-service provider of video, audio, multipoint videoconferencing, document conferencing, data and IP videoconferencing services to businesses and organizations in the United States.  As of March 31st, DIRV has $233 in cash on the books and over $2.2 million in liabilities.  In addition, the company posted a net loss of $136,710 in Q1 2012.
Right now, shares of DIRV are trading near $0.17.
Beacon Equity was paid $25,000 by Esta Global Pte, ltd to pump shares of DIRV.
A final word (and warning).
These are just a few of the potential "pump and dumps" we've seen lately.
Remember, there's a lot more of this going on than we can highlight here.
For more in-depth coverage of potential penny stock pump and dumps, be sure to sign up for our free newsletter, Penny Stock Research.
As you know, penny stocks are a great place to invest your money.  You just have to do your due diligence to stay away from all the schemes and scams out there these days!
Until next time,
Brian Walker
Category: Pump & Dump Alerts, Pump & Dump Daily