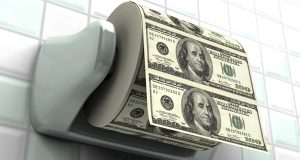 This week we're exposing one of the most popular Pump & Dumps:  Swingplane Ventures (SWVI).
That said, welcome to Pump and Dump Friday, where every week we identify at least one of the many potentially "bogus" promotions going on in penny stocks today.
If you don't know how these schemes work, be sure to check out this free report that exposes the whole thing.
Without further ado, here is today's "disaster waiting to happen":
Swingplane Ventures (SWVI)
Last week SWVI made it to our "honorable mention" list found at the bottom of the article.
We pointed out the pump and dump being run on SwingPlane by PennyStockAdvice and Victory Stocks.  These guys are also known as Degroupa Tenner Morales Media Corp. – out of Costa Rica.  They expect to collect €10,000 to pump the stock.
I love that…
You "expect" to be paid- like the paying third party is going to stiff you.  Please… it's like they're trying to plead innocent as if they haven't been paid just yet.
Whatever!
SWVI is a concern as it trades at a higher price than most pumped stocks… $0.61 as of Thursday's close.  That simply means this it has further to fall when the pump is over.
The latest news out is that Mid Americas Corp., which holds the rights to the Algarrobo property in Chile, accepted 100,000,000 shares of common stock and 5,000,000 shares of preferred stock from Swingplane.
This is basically a bunch of old historical mines for copper…
The problem comes when we look at the latest financial report filed just last week.  Basically, the company has $49,099 in cash (up from $23,000 a year earlier)… and total assets of $291,564.
Not bad you're thinking?
No… but they also have $474,585 in current liabilities!  What's more, SWVI ran at a $198,000 loss for the last six months of 2012.
So how did they get more cash if they ran at a loss?  Well, they took on a short-term loan- that's how.
Now, here's my favorite part-
The name 'swing plane' sounds an awful lot like a golf company, right?
Well that's because they were!  Only this past January did SWVI start operating as a copper explorer in Chile.  Here is a description from their latest filing about the company's history:
"…originally incorporated to operate as a men's and women's golf fashion manufacturer in Broomfield, Colorado. The Company's first designs were intended to be marketed under the "Swingplane Ventures" brand– attracting the 12-35 year old male golfer market as an alternative to much higher priced brands with similar styling."
I'd say this is one pump and dump that'll end up back in the hazard!
Other Penny Stocks Being Pumped This Week
SFPI – Shazam Stocks was paid $100,000
TERX – Stock Mister was paid $15,000
A final word (and warning).
This is just one of the potential "pump and dumps" we've seen lately.
Remember, there's a lot more of this going on than we can highlight here.
As you know, penny stocks are a great place to invest your money.  You just have to do your due diligence to stay away from all the schemes and scams out there these days!
Until next time,
Brian Walker
Category: Pump & Dump Alerts