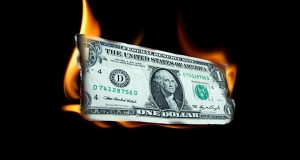 Welcome to today's Pump and Dump Alerts, where we will be exposing these two companies:  Spectrum Acquisition Holdings (SPAH) and Vantage Health (VNTH).
Here we identify a few of the "bogus" promotions going on in penny stocks today.
If you don't know how these scams work, be sure to check out this free report that exposes the whole thing. 
Without further ado, here are today's "disasters waiting to happen":
Spectrum Acquisition Holdings (SPAH)
Spectrum Acquisition Holdings is a development stage company operating as a green mining equipment technology company. The company offers mining equipment and drilling technologies for the exploration, extraction, and environmentally conscious mining of gold, silver, and platinum. 
In December 2011, we exposed Jackpot Penny Stocks for a paid promotion of SPAH.  At the time, shares traded near $0.51.  SPAH has since collapsed and now trade near $0.03.
Hot OTC was paid $40,000 to hype SPAH.
Vantage Health (VNTH)
Vantage Health intends to build and operate pharmaceutical manufacturing, formulation, and packaging plants in South Africa through its subsidiary, Moxisign.  VNTH's focus will be on antiretroviral drugs to serve South Africa and other African countries for the treatment of HIV/AIDS.
Shares are currently trading near $0.06.
OTC Reporter was paid $10,000 to promote shares of VNTH. 
A final word (and warning).
These are just a few of the current inglorious "pump and dumps".
Remember, there's a lot more of this going on than we can highlight here.
For more in-depth coverage of penny stock pump and dumps, be sure to sign up for our free newsletter, Penny Stock Research. 
As you know, penny stocks are a great place to invest your money.  You just have to do your due diligence to stay away from all the scams out there these days!
Until next time,
Brian Walker
Category: Pump & Dump Alerts, Pump & Dump Daily