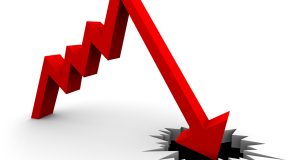 North Springs Resources (NSRS) is cracking today.  And shares are down 50% right now! 
So what's the deal?
With no earnings announcements or news out, it can be one thing and one thing only…
The pumpers are cashing out!
That's right… just like I've been warning everyone about.  If you've been following our Pump And Dump Friday, you'd know NSRS is at the end of a one month paid promotion… to the tune of $600,000! 
With a drop of over 50% in a single day, and more than double the average daily volume by lunch time… it's safe to say the ride is over. 
I'll discuss what's going on with NSRS in more detail Friday, so be on the lookout for my next Pump And Dump Alert!
With that said, here are today's Pump and Dump Alerts, where we will be exposing these two companies:  Icon Media Holdings (ICNM) and Hybrid Fuels (HRID).
Here we identify a couple of the "bogus" promotions going on in penny stocks today.
If you don't know how these scams work, be sure to check out this free report that exposes the whole thing. 
Without further ado, here are today's "disasters waiting to happen":
Icon Media Holdings (ICNM)
Icon Media Holdings is a diversified global e-commerce company.  ICNM currently owns and operates e-commerce websites, including moviegoods.com and puntdogposters.com.
Shares of this penny stock trade near $0.025.
Penny Stock Chief was paid $20,000 to hype shares of ICNM.
Hybrid Fuels (HRID)
Hybrid Fuels is in the process of changing its name to Nouveau Life Pharmaceuticals, Inc.  HRID is changing its business strategy to provide consumers with natural alternatives to prescription drugs.  The company plans on providing supplements for impotence, erectile dysfunction, and acne.
Shares of this penny stock are currently trading near $0.11.
Penny Stock Prophet was paid $30,000 to pump shares of HRID.
A final word (and warning).
These are just a few of the current inglorious "pump and dumps".
Remember, there's a lot more of this going on than we can highlight here.
For more in-depth coverage of penny stock pump and dumps, be sure to sign up for our free newsletter, Penny Stock Research. 
As you know, penny stocks are a great place to invest your money.  You just have to do your due diligence to stay away from all the scams out there these days!
Until next time,
Brian Walker
Category: Pump & Dump Alerts, Pump & Dump Daily