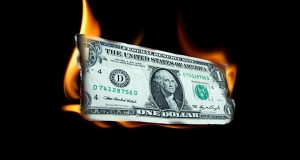 Welcome to today's Pump and Dump Alerts, where we will be exposing these two companies: SMA Alliance (SMAA) and Papa Bello Enterprises (PAPA).
Here we identify a couple of the potentially "bogus" promotions going on in penny stocks today.
If you don't know how these schemes work, be sure to check out this free report that exposes the whole thing.
Without further ado, here are today's "disasters waiting to happen":
SMA Alliance (SMAA)
SMA Alliance is a software and application company aggregating local buying demand for businesses. SMAA leverages its technology and applications in internet focused lead generation, which drives live buyers to retailers through conversion of individual online product interest into buyers soliciting purchase from retailers instantly.
This penny stock now trades near $0.23.
Hot Stock Profits was paid $6,000 to pump shares of SMAA.   
Papa Bello Enterprises (PAPA)
Papa Bello Enterprises owns and operates a diversified group of companies. PAPA provides expansion tools and operational support services to growth-stage businesses. The company was founded in 2005 and is based in CA.  For the three months ending March 31, 2012, PAPA had $0 revenue and lost $157,100.
Currently, shares of this penny stock trade around $0.02.
007 Stock Chat was paid $11,000 for a one day promotion of PAPA shares.
A final word (and warning).
These are just a few of the potential "pump and dumps" we've seen lately.
Remember, there's a lot more of this going on than we can highlight here.
For more in-depth coverage of potential penny stock pump and dumps, be sure to sign up for our free newsletter, Penny Stock Research.
As you know, penny stocks are a great place to invest your money.  You just have to do your due diligence to stay away from all the schemes and scams out there these days!
Until next time,
Brian Walker
Category: Pump & Dump Alerts, Pump & Dump Daily