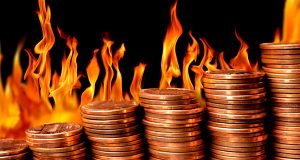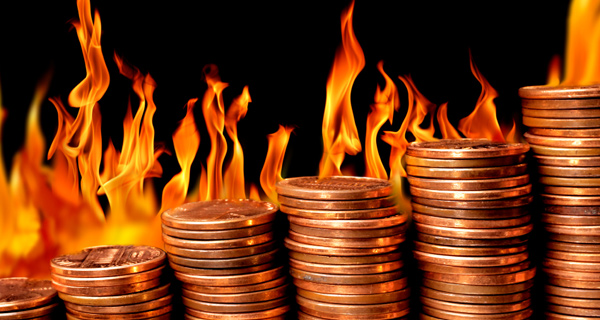 It's been an exciting week for penny stocks, especially for Talbots (TLB), Bridgeline Digital (BLIN), and Golden Minerals (AUMN).  Let's take a closer look at these three hot penny stocks…
Talbots (TLB)
TLB is a specialty retailer and direct marketer of women's apparel, accessories, and shoes.  The company operates retail stores, upscale outlets, and surplus outlets.
For the week, TLB shares are up an impressive 58%.
So why the jump?
The company is getting purchased by Sycamore Partners for $369 million, or $2.75 a share.
Here's the interesting thing…
Sycamore had recently pulled an offer for TLB at $3.05 a share.  Talbots' board wasn't sure they wanted to accept the original offer, and the delays eventually caused Sycamore to pull the plug on the deal.
TLB shares plunged to $1.50.  I guess the huge drop spooked the board because they had no problems accepting a deal for $2.75 a share just a week later.
So, the stock may be up big this week, but I can't imagine investors are too happy.  At least TLB isn't at $1.50 any longer!
Bridgeline Digital (BLIN)
Shares in BLIN are up a strong 64% for the week.
BLIN develops web experience management products and interactive solutions that help organizations to optimize business processes.  The company's products include software that allows non-technical users to create web content, product lifecycle management solutions, and online B2B and B2C eCommerce solutions.
Here's the deal…
The company just announced they're acquiring MarketNet, a web application company with $2.7 million in yearly revenues.
Since BLIN is only paying $1.2 million for MarketNet, this looks to be a solid, accretive deal for the company.  Not to mention, it's typically a good sign if a company is willing to spend money despite challenging market conditions.
Bridgeline is worth keeping an eye on.
Golden Minerals (AUMN)
AUMN is an exploration and development company for precious metals and other mineral properties in Mexico and South America.  The company explores for gold, silver, copper, zinc, and lead ores.
Over the past week, AUMN shares are up a robust 40%.
You see, the company is selling their royalty interest in the Platosa property in Mexico to Excellon Resources for $2.4 million.  The property is a silver, lead, and zinc mine.
What's more, Golden Minerals is engaging an investment bank to solicit purchases for their land in the Zacatecas mining district in Mexico.  In other words, another big deal could be in the works in the near future.
It's no wonder investors are snapping up AUMN shares!
Yours in profit,
Gordon Lewis
Category: Hot Penny Stocks