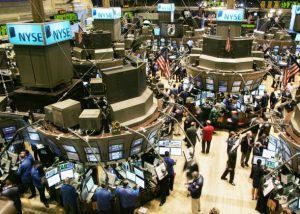 With last Friday's absolutely dismal jobs report, it may seem like a double-dip recession is a foregone conclusion.  At the very least, it seems clear the economy is not going to set any growth records anytime soon.
When the August employment report shows zero job growth, it's hard to be optimistic about the future.  And a bleak economic outlook makes it difficult to have a bullish opinion on stocks.
So what's that mean for penny stocks?  Is it time to buy gold and hide in your basement until the worst is over?
Hardly.
In fact, now could be one of the best times in recent history to buy solid penny stock companies on the cheap.
As I've mentioned several times before, not all of the economic news is bad.  Areas like retail spending are actually improving.  But let's take a different approach and assume the economy is set to stagnate for the rest of 2011.
Believe it or not, that's not a bad scenario either.
Here's why…
If the economic data continues to paint a bleak picture of growth, the Fed will have little choice but to enact QE3.  And we know from QE2 that stock investors love quantitative easing.
Last August, when Bernanke announced QE2, the stock market went on a tear… one that didn't peak in penny stocks until May of 2011.  And this next round of Fed liquidity could be even better.
You see, this time the Fed may focus on long-term interest rates.  And if long-term rates come down, mortgage rates could linger at historically low levels for some time.
Okay, sounds good.  But how does that help penny stocks?
It actually could be an extremely important catalyst for small companies.  You see, many small businesses thrive on home construction.  Retail, industrials, financial… just about every key industry performs better when people are buying homes.
And record low mortgage rates could be the spark needed to get housing going.  Once banks start loosening their lending standards, we could see a significant resurgence in home loans.
Fortunately, all indications are that banks are finally starting to lend more.  Now that many banks have repaired their balance sheets, they're lowering their stringent lending standards to more reasonable levels.
Here's the bottom line…
If the economy continues to underperform, it's nearly certain we'll see QE3.  And a new round of quantitative easing will be a key signal to stock investors to get back into the markets.  Moreover, this time around, targeting long-term rates could help get the slumping housing industry back on track.
And the best part…
All of this could do wonders for penny stocks.
So many small companies are undervalued right now… especially those related to the housing industry.  Now could be one of the most opportune times in recent memory to grab good, cheap penny stock companies before they explode higher.
Yours in profit,
Gordon Lewis
Category: Investing in Penny Stocks