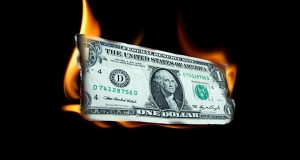 Welcome to today's Pump and Dump Alerts, where we will be exposing these two companies:  Suspect Detection Systems (SDSS) and Great Wall Builders (GWBU).
Here we identify a couple of the potentially "bogus" promotions going on in penny stocks today.
If you don't know how these schemes work, be sure to check out this free report that exposes the whole thing.
Without further ado, here are today's "disasters waiting to happen":
Suspect Detection Systems (SDSS)
Suspect Detection Systems specializes in developing Homeland Security, Military Intelligence, and Law Enforcement technologies using counter-terrorism know-how accumulated in Israel and worldwide. On March 30, 2012, SDSS terminated their SEC registration.  As of their latest earnings report for Q1 2012, sales dropped 97.84% from $1.6 million to just $34, 724.
Shares of this penny stock now trade near $0.03.
HotStockProfits was paid $5,000 to tout shares of SDSS.
Great Wall Builders (GWBU)
Great Wall Builders is a developmental stage company that plans to provide affordable homes with a solar integrated system in Texas. GWBU is looking at opportunities in the United States as well as in China.   In the past few months, we exposed a major pump and dump scheme that was run on shares of GWBU.
At its high point, the pumpers ran this penny stock all the way to $1.82.  Currently, shares of this penny stock trade around $0.16.
Global Marketing Media LLC was paid $205,000 to pump shares of GWBU by Bennington Law Firm, Inc.
A final word (and warning).
These are just a few of the potential "pump and dumps" we've seen lately.
Remember, there's a lot more of this going on than we can highlight here.
For more in-depth coverage of potential penny stock pump and dumps, be sure to sign up for our free newsletter, Penny Stock Research.
As you know, penny stocks are a great place to invest your money.  You just have to do your due diligence to stay away from all the schemes and scams out there these days!
Until next time,
Brian Walker
Category: Pump & Dump Alerts, Pump & Dump Daily