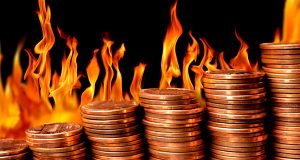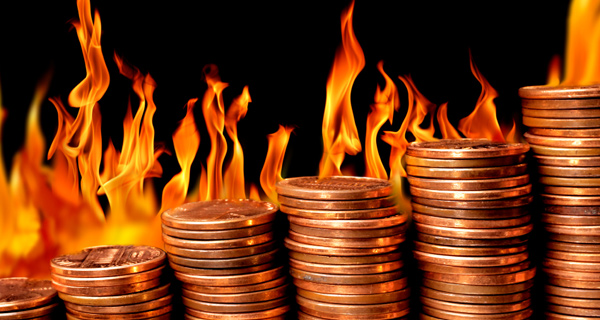 It's been an exciting week for penny stocks, especially for StemCells (STEM), NetSol Technologies (NTWK), and MeetMe (MEET).  Let's take a closer look at these three hot penny stocks…
StemCells (STEM)
STEM is a biopharmaceutical company engaging in the research, development, and commercialization of stem cell therapeutics.  The company develops cell-based therapeutics for the central nervous system and liver.
Over the past week, STEM shares have soared 112%.
What's the big news?
The company announced an enormous breakthrough in the treatment of Alzheimer's Disease.
STEM's human neural stem cells have shown restored memory in test animals with Alzheimer's Disease.  Make no mistake, this is a huge deal.  Alzheimer's affects millions of people.
While this treatment may not yet be a revenue source, you can bet human testing will be in the company's future.  And if there's any success with humans, this stock will surely skyrocket.
NetSol Technologies (NTWK)
For the week, shares in NTWK are up a solid 36%.
NTWK develops software products for the automobile finance and leasing, banking, healthcare, and financial services industries.  The company's software provides an end-to-end solution that covers the leasing and finance cycle.
Here's the deal…
The company just raised financial guidance for fiscal 2012.
As a matter of fact, NTWK expects full year revenue guidance to come in between $37 and $38 million, an increase from the roughly $35 million initial prediction.  That translates to 50% revenue growth year over year.
What's more, profits are expected to hit $0.03 to $0.04 per share, a full cent higher than previous estimates.  Clearly, NTWK is on the right track… and is worth keeping an eye on.
MeetMe (MEET)
MEET is a social media company that operates social network discovery platforms.  The company makes meeting new people through social games and applications, monetized through advertising and virtual currency.
MEET shares are up 28% this week.
So what's going on?
The company's website recently jumped to the 18th most trafficked site in the US.
It's a substantial jump from the 29th spot a month ago.  More impressively, the website now ranks ahead of widely popular sites such as LinkedIn and Pinterest in terms of page views.
While higher page views don't necessarily translate to greater profits, it's definitely an important early step.  Plus, it shows the company is growing.  And, with a young company like MEET, it means they're headed in the right direction.
***Editor's Note***  Our esteemed friend and colleague Robert Morris is on to something I think you'll want to know about.  He's going to release a new biotech recommendation on Thursday in his newsletter.  So why am I telling you about it?  Because he's recommended this stock 3 times!  The first time, his subscribers closed it out for a 114% gain.  The second time it was 136%.  Who knows how high it'll climb this time around!  And remember, this isn't some pump and dump.  Robert just has a keen sense of the market for this stock– and he thinks it's ready to pop again.  Click here for details…
Yours in profit,
Gordon Lewis
Category: Hot Penny Stocks