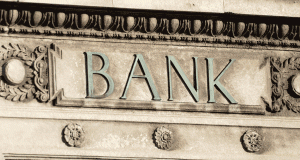 The recent LIBOR scandal is another serious blow to the reputation of the banking industry… assuming banks have any credibility left.
The last several years are littered with examples of extremely bad press for banks.  From the 2008 banking crisis to billions of dollars in losses from bad trades, the list is getting longer by the month.
And now this…
First off, let's take a look at what LIBOR actually is.
The London interbank offered rate (LIBOR) is a key global interest rate.  It's used as a benchmark for several important products from mortgages to car loans.  The rate is set by a combination of submissions from 16 major global banks.
Here's the deal…
Traders at Barclays, the second biggest UK bank, were caught manipulating LIBOR to their advantage.  And, it's pretty clear this same manipulation is going on at other banks as well.
This is a huge scandal because LIBOR is the benchmark for something like $500 trillion in securities.  So even a small, unnatural change in the rate has billions of dollars of impact.
What's more, it's just another case of a ridiculous breach of power and trust by large financial institutions.  Traders were purposely manipulating the LIBOR calculation for personal gain.
At this rate, governments worldwide are going to seriously have to consider how much power banks have… and possibly make significant changes to regulations to prevent further abuse.
Here's the thing…
Having banks in your portfolio isn't necessarily a bad thing.  Among other reasons, it's an important way to diversify.  Fortunately, there are other investment options for those looking to get exposure to the banking industry.
One option is regional banks.
You see, small regional banks aren't involved in LIBOR calculations.  They don't have trading departments.  And, they aren't involved in interest rate swaps, currency swaps, or other complex hedges.
They focus on making loans and collecting deposits.  That's exactly what a bank should be doing… servicing the customer.
Done correctly, a bank is an extremely profitable – and safe – business to be in.  That's why it's a good idea to have banks in your portfolio.
Just don't waste your money on the big guys.  Stick to regional banks.  The best part is many of them are solid, well-run companies trading at penny stock prices.  There are plenty of options out there… and hey, you may even be able to trust some of these banks.  Imagine that!
***Editor's Note***  The best biotech analyst in the business, Robert Morris, is releasing a new recommendation today in his famous Biotech Supertrader newsletter.  So why should you care?  Because every time he recommends this one particular stock, his subscribers close it out for a triple-digit gain.  The first time it was 114%, the second 136%.  And both of those returns were captured in less than a year!  Click here to see what his newsletter is about, and how you can get the name of this stock.
Yours in profit,
Gordon Lewis
Category: Bank Stocks