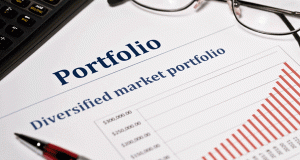 Just last week I hung up the phone with a good friend of mine and felt compelled to write about our conversation.  We talked about the stock rally underway and how his portfolio just isn't keeping up.
While on the phone with him I said, "I'd be happy to help you figure out why Mike." 
Before we get into the specifics, let's go back a bit in the conversation.  It all started off with my buddy Mike carrying on about how amazed he is over the recent rally in the S&P 500 and the DJIA averages.
So far in 2013, we're up more than 6% in both of these stock indexes… and this year's rally is merely an extension of 2012's surge from mid-November.   Since then, the DJIA has rallied from 12,500 to over 14,000, while the S&P 500 has run from 1,350 to more than 1,500!
Mike went on, "Brian, we're trading nearly ALL TIME HIGHS here… so why isn't my portfolio soaring along with the major averages?" 
Now, the situation I'm about to describe could be a virtual replica of what's happened in your portfolio… in fact, I'd be willing to bet there are plenty of folks in this boat- even if you aren't.
After my friend finished rambling on, I asked him two questions.  The first one I asked was simple,
"What's in your portfolio right now?"
I should have grabbed a pen and paper to jot down all the symbols!  Mike had over 30 ticker symbols in his portfolio and kept spouting them off one after the next.
I asked him, "What are you doing with all those stocks in your portfolio right now?  How did you end up buying them all?"
His answer shouldn't have shocked me…
"Well, most of them are a combination of listening to the pros on TV, finding research on the web, buying some of the stuff you've written about, and a few even came from some other friends." 
I said, "Ok… well, that's an issue in itself- but let me ask you how long you've had these positions for?"
Mike replied-
"Oh, some are really old, like 2 years old…  I've just been hanging onto them in hopes they'd recover some of what they'd lost.  Most of them I bought last year, and a couple I picked up in January sometime."
After spending about 30 minutes going through each position with him one-by-one, I soon realized Mike had made two distinct errors I've seen many times before.  And while I can't go through your portfolio one stock at a time, I will offer up two tips to watch out for – especially if you're making NO headway as stocks rally.
First, set a limit to the number of stocks you put in your portfolio.  It's really hard to keep up on a few dozen stocks if your day job has nothing to do with the stock market.
What happens is you'll find yourself quickly "over diversified" in an attempt to "get a little of this, and a little of that."  What often ends up happening is that movements in certain sectors or industries nullify gains made in another sector or industry.
That's the main reason Mike's portfolio hasn't rallied like the major averages…
What I also found with Mike's portfolio was that he held onto his losers for years, and failed to cash out his more recent winners.  He just arbitrarily held them until he felt like selling.
And that leads to my second tip…
Set a specific profit and loss target – and try to STICK TO IT!  Sure, you've heard the old saying, "let your winners run", but you can't let all your winners run until they all reach 1,000,000% gains…
More often than not, when you fail to cash out winners, many stocks end up as losers before you bitterly sell out.
Ultimately, you need to know when to take a profit.
Just like many investors, Mike saw some of his stock picks rally by 30% or more and didn't close out on his gains before they pulled back.  Even worse, he held onto losers down 50% or more "hoping" they'd recover.
As I told Mike- hope is not an investment strategy.
If he were to close trades at his targets, Mike could have whittled his portfolio down to a more manageable number of stocks.  In addition, he would have had the capital to buy "that next great stock"… all without overloading his portfolio.
The bottom line…
As this rally carries on into February, now may be a perfect time to take some of your winners off the table, and let go of some really old losers.  As always, do your homework first, and consult an investment professional if you need help analyzing your portfolio or setting goals.
Until next time,
Brian Walker
Category: Penny Stock Tips