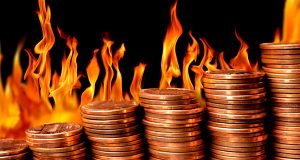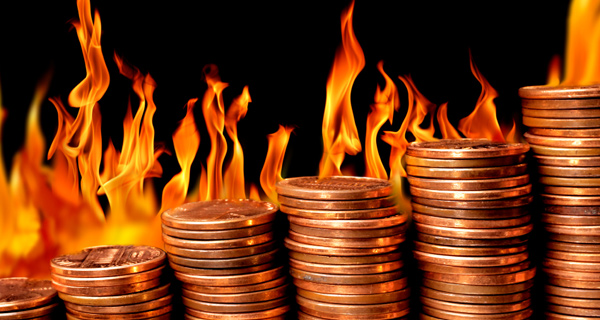 It's been an exciting week for penny stocks, especially for Online Resources (ORCC), Meru Networks (MERU), and Inuvo (INUV).  Let's take a closer look at these three hot penny stocks…
Online Resources (ORCC)
ORCC shares are up 86% in the last week.
Online Resources develops and supplies its proprietary Digital Payment Framework to enable ePayment choices between consumers and financial institutions, creditors, and billers.  The company offers Web-based payment services, consumer payment options, and Web-based collections support.
Here's why the stock's moving…
ACI Worldwide (ACIW) is buying ORCC for about $133 million.
ACIW is paying $3.85 per share for ORCC common shares, an 81% premium over where the shares were trading prior to the announcement.  The acquisition also includes redemption of $127.5 million worth of ORCC preferred stock.
The total value of the deal acquisition is in the neighborhood of $263 million.
Meru Networks (MERU)
MERU provides wireless local area network solutions worldwide.  The company offers a visualized wireless LAN solution which runs on its controllers and access points to enable enterprises to deliver business-critical applications over wireless networks.
For the week, the shares are up 37%.
Here's why…
The company reported strong earnings results.
More specifically, MERU beat earnings per share estimates by $0.08 and beat on revenues as well.  That includes a 21% year over year increase in fourth quarter revenues.
Clearly, these sorts of results are going to propel a stock higher.  With a quarter like this last one, MERU could be on the fast track to new highs.
Inuvo (INUV)
INUV provides software and analytics technology solutions through the Internet for use by online advertisers and Website publishers.  The company's performance marketing segment develops technology platforms, while the web properties segment designs websites.
Shares of Inuvo have recently climbed 32%.
What's going on?
The company is renewing an advertising relationship with Google (GOOG) through a new, two-year agreement.
Anytime a small company like INUV can lock in a two-year deal with a powerhouse like GOOG, it's a good sign.
What's more, the company is relocating from New York, NY to Conway, AK.  That means they'll be significantly reducing overhead costs by moving to a much cheaper location.
It's another step in the right direction for this tiny Internet firm.
Until next time,
Brian Walker
Category: Hot Penny Stocks