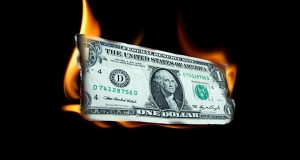 Welcome to today's Pump and Dump Alerts, where we will be exposing these three companies:  Raystream (RAYS), Thrive Worldwide (TWWI), and Hyper Solar (HYSR).
Here we identify a few of the "bogus" promotions that are going on in penny stocks today.
If you don't know how these scams work, be sure to check out this free report that exposes the whole thing. 
Without further ado, here are today's "disasters waiting to happen":
Raystream (RAYS)
Raystream provides proprietary video compression technology to businesses and consumers worldwide. Their technology reduces the file size of high definition (HD) videos.  RAYS is reporting no revenue as of October 17, 2011.  This penny stock is currently trading around $1.63.
OTC Advisors was paid $17,500 by Global Investment Group to promote RAYS.
Thrive Worldwide (TWWI)
Thrive World Wide is the developer of the DailyHotDeal website.  The site features local businesses offering deeply discounted daily coupons for dining, activities, and various services.  Prior to July 26, 2008, TWWI was known as Z Yachts, Inc.  They were a full-service boat brokerage company serving recreational boaters and the marine industry. The shares currently trade near $0.006.
Outstanding Investments was paid $20,000 to hype TWWI.
HyperSolar (HYSR)
HyperSolar researches and develops solar concentrator technology to enhance the power output of solar cells.  HYSR is developing a thin, flat solar concentrator which delivers sunlight onto solar cells.  Their stock trades around $0.10.
Investor Soup was paid $37,500 to plug HYSR. 
A final word (and warning).
These are just a few of the current inglorious "pump and dumps".
Remember, there's a lot more of this going on than we can highlight here.
For more in-depth coverage of penny stock pump and dumps, be sure to sign up for our free newsletter, Penny Stock Research. 
As you know, penny stocks are a great place to invest your money.  You just have to do your due diligence to stay away from all the scams out there these days!
Until next time,
Brian Walker
Category: Pump & Dump Alerts, Pump & Dump Daily