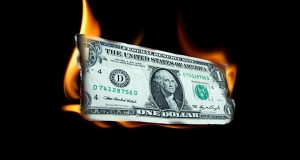 Welcome to today's Pump and Dump Alerts, where we will be exposing these three companies:  Pervasip (PVSP), FBC Holding (FBCD), and US Highland (UHLN).
Here we identify a few of the "bogus" promotions that are going on in penny stocks today.
If you don't know how these scams work, be sure to check out this free report that exposes the whole thing.
Without further ado, here are today's "disasters waiting to happen":
Pervasip (PVSP)
Pervasip delivers VoIP telephone services to residential customers and small businesses.  They operate through their subsidiary, VoX Communications.  PVSP had a $3.6 million loss for the first nine months of 2011.
This penny stock is currently trading around $0.014.
Penny Stock Spy was paid $2,500 to hype PVSP.
FBC Holding (FBCD)
FBC Holding makes collectible toys through a relationship with Super Rad Corporation.  However, FBCD has yet to generate any revenue.  Even worse, the company has racked up a $20.6 million lifetime loss.
The shares currently trade near $0.0059.
OTC Penny Stocks received $2,500 to advertise FBCD.
US Highland (UHLN)
US Highland is a recreational power-sports engine maker. The company develops motorcycles, quads, and all-terrain vehicles for their own brand.  In addition, UHLN makes engines for other power sport companies.
The shares currently trade around $0.41.
Epic Stock Picks was paid $25,000 by Stock Mister, LLC to promote UHLN.
A final word (and warning).
These are just a few of the current inglorious "pump and dumps".
Remember, there's a lot more of this going on than we can highlight here.
For more in-depth coverage of penny stock pump and dumps, be sure to sign up for our free newsletter, Penny Stock Research.
As you know, penny stocks are a great place to invest your money.  You just have to do your due diligence to stay away from all the scams out there these days!
Until next time,
Brian Walker
Category: Pump & Dump Alerts, Pump & Dump Daily