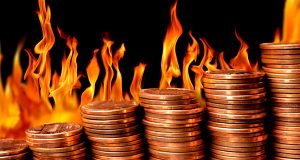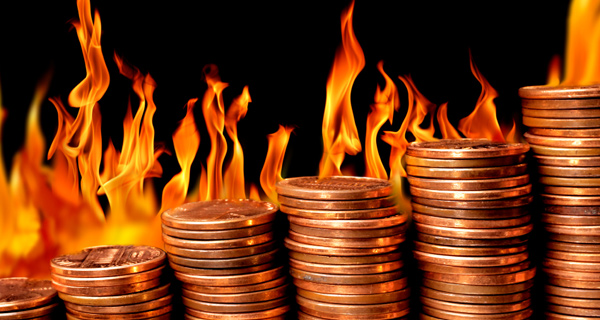 It's been an exciting week for penny stocks, especially for Atlantic Coast Financial (ACFC), Zoom Technologies (ZOOM), and Magal Security Systems (MAGS).  Let's take a closer look at these three hot penny stocks…
Atlantic Coast Financial (ACFC)
ACFC is a holding company for Atlantic Coast Bank, a regional bank servicing customers in northeastern Florida and southeastern Georgia.  The company has 11 full service branches.
This week, ACFC investors were treated to an outstanding 110% increase in share price.
So why the big move?
The company is pursuing a new strategy and has hired venerable Stifel, Nicolaus & Co to help.  Their options include a merger, a new rights offerings, or something altogether different.
Regardless, investors feel the company is taking the appropriate steps to shore up their capital reserves.  And that's great news for existing shareholders. 
It might even be worth a look for those looking to add a penny stock financial to the portfolio.
Zoom Technologies (ZOOM)
ZOOM is having a huge week… the shares are up a whopping 74%!
ZOOM's a leading provider of electronic and telecommunication product design, development, and manufacturing.  The company's primary focus is on mobile phone products.
And it's the mobile phone business giving ZOOM a huge boost.
You see, ZOOM just won the right to add their "Leimone" 3G mobile phone to China Mobile's (CHL) product lineup. 
 Make no mistake, this is a huge deal.  China Mobile is the largest mobile operator in the world with 634 million subscribers.
Needless to say, the revenue possibilities from this inclusion are huge.  And, ZOOM could be a good longer-term play based on how well their Leimone products do.
Magal Security Systems (MAGS)
Completing the trifecta, MAGS is up a stellar 72% over the past week.
MAGS is a developer of computerized security systems used to automatically detect and deter human intrusion.  Their products include perimeter security systems, surveillance systems, and other security management products.
So why the pop in share price?
Strong earnings.
The company's third quarter revenues skyrocketed 107% year over year.  And over the same period, their net income jumped from a net loss to over $7 million!  That's a massive improvement.
The gains were driven by the completion of several key projects.  What's more, the company's project pipeline looks strong for the coming year.
MAGS is one penny stock that should definitely be on your radar screen.
Yours in profit,
Gordon Lewis
Category: Hot Penny Stocks