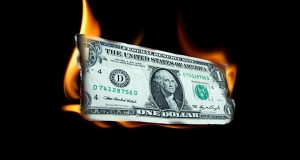 Welcome to today's Pump and Dump Alerts, where we will be exposing these two companies:  PTS (PTSH) and Anything Technologies Media (EXMT).
Here we identify a couple of the potentially "bogus" promotions going on in penny stocks today.
If you don't know how these schemes work, be sure to check out this free report that exposes the whole thing.
Without further ado, here are today's "disasters waiting to happen":
PTS is the parent company of Navistar Logistics, a UK based entity.  Navistar Logistics is an international logistics freight forwarding company warehousing in London, Birmingham, Manchester, and Newcastle.  We exposed a paid promotion twice in the past on PTSH… in August 2011 and again in November 2011.  Over the past year, PTSH has traded between $0.045 and $0.015.
Right now, shares of this penny stock trade near $0.03.
Garden State Resources NJ, LLC has received a total of $92,500 to hype shares of PTSH. 
Anything Technologies Media (EXMT)
Anything Technologies Media is a multi-media digital applications, production, and marketing company. EXMT has never filed documents with the SEC, and as such, trades on the Pink Sheets.  In addition, their "investor relations" page on their website says "Coming Soon."  That's not what I'd expect from a multi-media production company.  In addition, EXMT lost $833,531 for the nine months ending January 31, 2012.
Shares of this penny stock are now trading around $0.05 each.
Stock Exploder was paid $20,000 by WSH, LLC to pump shares of EXMT.
A final word (and warning).
These are just a few of the potential "pump and dumps" we've seen lately.
Remember, there's a lot more of this going on than we can highlight here.
For more in-depth coverage of potential penny stock pump and dumps, be sure to sign up for our free newsletter, Penny Stock Research.
As you know, penny stocks are a great place to invest your money.  You just have to do your due diligence to stay away from all the schemes and scams out there these days!
Until next time,
Brian Walker
Category: Pump & Dump Alerts, Pump & Dump Daily