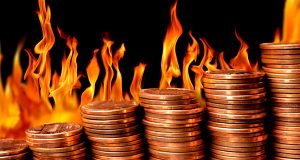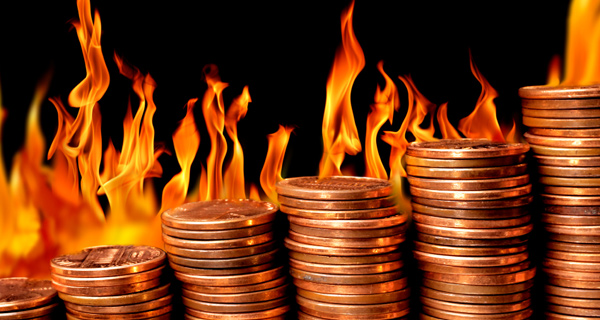 It's been an exciting week for penny stocks, especially for Exceed (EDS), Aware (AWRE), and Aerosonic (AIM).  Let's take a closer look at these three hot penny stocks…
Exceed (EDS)
EDS develops footwear, apparel, and accessories in China.  The company offers their products under the Xidelong brand name for sports and leisure applications to customers in the 15 to 35 age range.
For the week, EDS shares are up an impressive 82%.
So what's going on?
Solid earnings.
The company just reported strong full year 2011 financial results.  Revenue climbed 22% year over year.  Profits increased by 33% over the same period.  And, the company's fiscal first quarter guidance signifies healthy growth.
No wonder investors are piling into the stock.  And, if the company keeps growing at this rate, it could be just the beginning of a new upward trend.
It's been a nice week for AWRE investors.  As of this writing, the stock's up a stellar 66%.
AWRE supplies various products for the biometrics and digital subscriber line service assurance industries.  The company provides biometrics software products, biometrics services platforms, universal registration clients, and hardware abstraction functions.
What's causing the jump in shares?
The company's selling patents to Intel (INTC) for $75 million.
Basically, Aware is selling some WiFi and 4G LTE patents to mega chipmaker Intel for a decent chunk of change.  What's more, they declared a special dividend of $1.15 per share as a result of the deal.
Clearly, it's great news for shareholders.  Not only is the stock shooting higher, but investors are getting a robust dividend to boot.
Aerosonic (AIM)
AIM develops aircraft instrumentation and sensor systems.  The company offers mechanical and digital altimeters, airspeed indicators, rate of climb indicators, microprocessor controlled air data test sets, and other flight instruments.
For the week, the stock's up a solid 43%.
Why?
Strong fourth quarter numbers.
You see, the company reported fourth quarter income of $700,000 or $0.19 per share.  Over the same period last year, profits came in at $300,000 or $0.07 per share. That's an excellent year over year improvement.  What's more, AIM reported $38 million in new orders for the year.
It's hard to argue with those results.  Not only are profits improving significantly, but growth is looking strong for upcoming quarters.
Judging by this week's move, investors agree that AIM's headed in the right direction.
Yours in profit,
Gordon Lewis
Category: Hot Penny Stocks