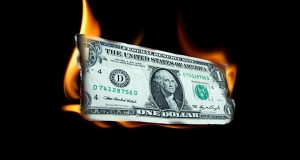 Welcome to today's Pump and Dump Alerts, where we will be exposing these two companies:  Premier Holding Co (PRHL) and Boldface Group (BLBK).
Here we identify a couple of the potentially "bogus" promotions going on in penny stocks today.
If you don't know how these schemes work, be sure to check out this free report that exposes the whole thing.
Without further ado, here are today's "disasters waiting to happen":
Premier Holding Co (PRHL)
Premier Holding, through its subsidiaries, offers clean energy products and services to commercial markets, developers, and management companies of large scale residential developments. PRHL provides green solutions such as wind turbines, solar power systems, power control management systems, and fuel reduction solutions for transportation.  In the second quarter of 2012, PRHL lost over $1.18 million.
We exposed a pump and dump scheme on Premier Holding Co. last month.  At the time, shares were trading as high as $0.86.  Right now, this penny stock is trading near $0.26.
Level Stock was paid $10,000 to pump shares of PRHL.
Boldface Group (BLBK)
BOLDFACE Group provides licensing services for entertainment celebrity and designer brands operating in the beauty market.  BLBK services cover products such as color cosmetics, hair preparations, fragrances, home fragrances, and skin care among other beauty products.  The company was formerly known as Boldface Licensing + Branding, but changed their name in May 2012.
Shares of BLBK were being pumped last week as well.  Currently shares of this penny stock trade near $0.63.
Research Driven Investors was paid $20,000 by Winning Media, LLC to tout shares of BLBK.  They were also paid $10,000 by an unidentified "third party" for the same services.
A final word (and warning).
These are just a few of the potential "pump and dumps" we've seen lately.
Remember, there's a lot more of this going on than we can highlight here.
For more in-depth coverage of potential penny stock pump and dumps, be sure to sign up for our free newsletter, Penny Stock Research.
As you know, penny stocks are a great place to invest your money.  You just have to do your due diligence to stay away from all the schemes and scams out there these days!
Until next time,
Brian Walker
Category: Pump & Dump Alerts, Pump & Dump Daily