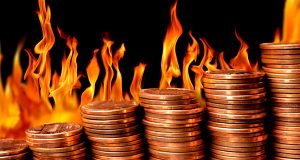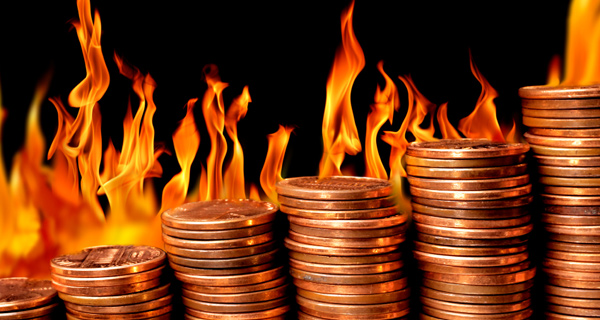 It's been an exciting week for penny stocks, especially for Wave Systems (WAVX), Impac Mortgage Holdings (IMH), and SuperMedia (SPMD).  Let's take a closer look at these three hot penny stocks…
Wave Systems (WAVX)
WAVX develops products for hardware-based digital security.  The company's products are based on the Trusted Platform Module, a hardware security chip that enables secure protection of files and other digital secrets, and performs critical security functions.
As of this writing, WAVX shares are up an eye-popping 104% for the week.
What's causing the stock to soar?
The company is introducing a new subscription-based service for deploying data encryption on laptops from a central location.
WAVX's new service is an easily scalable, cost effective method of centrally managing a hardware-based encryption endpoint.  It's perfect for enterprises and small to mid-sized businesses with limited IT infrastructure.
Clearly, investors believe this new product will be a big hit.  Otherwise, we wouldn't be seeing such a huge jump in the price of the shares.
Impac Mortgage Holdings (IMH)
IMH shares are soaring higher this week, up an impressive 92%.
Impac Mortgage engages in the provision of mortgage and real estate services.  The company is involved in mortgage lending activities including origination, funding, selling, and servicing of loans.
What's going on with IMH?
The company just released killer earnings.
Second quarter residential mortgage originations jumped 135% year over year to $532 million.  What's more, net earnings soared to $4.2 million or $0.51 per diluted common share from $361,000 or $0.04 a year ago.
That's a huge increase in earnings, and also explains the massive spike in the shares.
SuperMedia (SPMD)
Huge news from SPMD this week!
SuperMedia is a yellow pages directory publisher in the US.  The company also offers digital advertising solutions.
SPMD shares are up a strong 47% over the past week.
Here's the deal…
The company is merging with Dex One (DEXO) in a $100 million stock-for-stock transaction.
Since both companies are directory publishers – and have struggled in recent months – the merger makes perfect sense.  It will give the unified company a nationwide presence and save $150 to $175 million annually in cost cutting and efficiency gains.
Judging by the reaction of both stocks, investors are big supporters of this merger.  In fact, without this joining, it's possible both companies wouldn't have survived.  Now, there just may be a light at the end of the tunnel.
***Editor's Note***  The Us Dollar sure has been in the news a lot lately.  The good news is, all the action has created some pretty good opportunities in the currency market– if you know what you're doing.  Instead of looking at all those BS "forex systems", here's something we've found that's been around awhile and actually seems to work.
Yours in profit,
Gordon Lewis
Category: Hot Penny Stocks