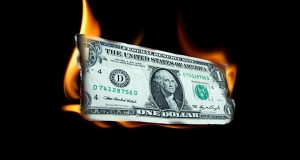 Welcome to today's Pump and Dump Alerts, where we will be exposing these two companies:  Phototron Holdings (PHOT) and Full Motion Beverage (FMBV).
Here we identify a couple of the potentially "bogus" promotions going on in penny stocks today.
If you don't know how these schemes work, be sure to check out this free report that exposes the whole thing.
Without further ado, here are today's "disasters waiting to happen":
Phototron Holdings (PHOT)
Phototron Holdings, Inc. manufactures indoor light emitting diode (LED) grow lights and LED grow panels. PHOT offers hi-power LED chips, heat sinks, and optical diffusers.  These products are currently aimed at growers who run a constant vegetative grow room.  The company is now looking to capitalize on the medical marijuana industry.   For the first three months of this year, PHOT lost $386,873.
This penny stock currently trades near $0.05.
Penny Stock Club was paid $35,000 to pump shares of PHOT.
Full Motion Beverage (FMBV)
Full Motion Beverage specializes in the development and marketing of premium brands in the non-alcohol segments of the industry. FMBV is focused on iced teas, juices, waters, shots, and carbonated soft drinks.  The company hasn't filed documents with the SEC since 2009.  FMBV has $0 revenue and lost $96,542 in the first quarter of 2012.
Currently, shares of this penny stock trade around $0.03.
Major Penny Stocks was paid $6,000 by Level Up Industries, LLC to hype shares of FMBV.
A final word (and warning).
These are just a few of the potential "pump and dumps" we've seen lately.
Remember, there's a lot more of this going on than we can highlight here.
For more in-depth coverage of potential penny stock pump and dumps, be sure to sign up for our free newsletter, Penny Stock Research.
As you know, penny stocks are a great place to invest your money.  You just have to do your due diligence to stay away from all the schemes and scams out there these days!
Until next time,
Brian Walker
Category: Pump & Dump Alerts, Pump & Dump Daily