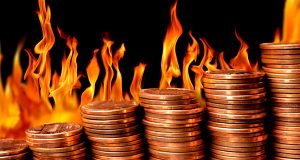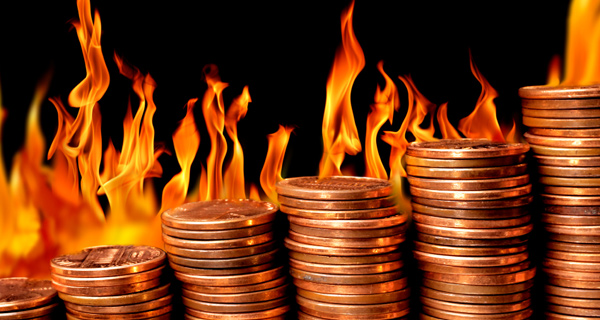 It's been an exciting week for penny stocks, especially for Harvest Natural Resources (HNR), Gevo (GEVO), and Sun Healthcare Group (SUNH).  Let's take a closer look at these three hot penny stocks…
Harvest Natural Resources (HNR)
HNR is an exploration and production company focusing on oil and natural gas properties.  The company primarily holds interest in Venezuela, Indonesia, and certain offshore locations.
Over the past week, HNR shares are up a superb 61%.
So what's going on?
The company is selling their Venezuela assets for $725 million.
Not only is HNR cashing out for a decent price, they're also getting out of a difficult political situation.  Venezuelan president Hugo Chavez is pushing to nationalize the country's oil assets.
However, by selling their Venezuelan assets, the small company is successfully exiting the volatile situation.  Investors clearly approve as the stock skyrocketed on the news.
Shares in GEVO are up solidly this week to the tune of a 38% increase.
Here's the deal…
GEVO develops renewable chemicals and biofuels.  The company focuses on the development and commercialization of alternatives to petroleum-based products based on isobutanol produced from renewable materials.
Shares in GEVO jumped on news of collaboration with BioFuel Energy (BIOF).
Basically, the two companies are pursuing large-scale production of isobutanol.  Gevo can make use of BioFuel's plant capacity in order to deliver isobutanol on a scale that refinery customers are expected to need.
In other words, these two companies are betting that isobutanol can be used as a successful alternative motor fuel.  Considering it's a renewable energy source, this could be a very big deal.
Judging by the move in the stock, investors agree.
Sun Healthcare Group (SUNH)
SUNH provides health care services primarily for seniors.  The company operates skilled nursing centers, assisted living centers, independent living centers, and mental health centers.
What's going on with SUNH?
The company's being purchased by Genesis HealthCare for $275 million.
Genesis will pay $8.50 for Sun in a deal to combine two large providers of skilled nursing and rehabilitation services.  In fact, the combined company will be the biggest post-acute and skilled nursing service provider in the US.
Sun's shares were trading around $6 prior to the announcement, so it makes perfect sense the stock's jumped 40% this week.  Unless the buyout price changes (highly unlikely), share won't fluctuate much from the current levels.
Yours in profit,
Gordon Lewis
Category: Hot Penny Stocks