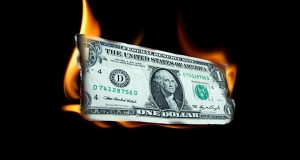 Welcome to today's Pump and Dump Alerts, where we will be exposing these two companies:  The Psychic Friends Network (PFNI) and Sunpeaks Ventures (SNPK).
Here we identify a couple of the potentially "bogus" promotions going on in penny stocks today.
If you don't know how these schemes work, be sure to check out this free report that exposes the whole thing.
Without further ado, here are today's "disasters waiting to happen":
The Psychic Friends Network (PFNI)
The Psychic Friends Network began back in 1991 as an infomercial driven psychic hotline service.  At the time, PFNI was made famous by singer Dionne Warwick.  The company went bankrupt in 1998 and has since been repurchased and launched an online service.  In the interim, the company became publicly traded under the ticker symbol PFNI.
Currently, shares of this penny stock trade near $0.89.
Squawk Box Stocks was paid $50,000 by Winning Media, LLC to pump shares of PFNI.   
Sunpeak Ventures (SNPK)
Sunpeak Ventures manufactures and distributes a specialty vitamin for patients taking the blood thinner Warfarin.  A week ago, the Bright Media Group ended a pump and dump campaign being run on shares of SNPK.  Their efforts caused shares to spike from $0.43 on March 8th to a high of $2.23 on April 17th, 2011.  Shares traded as low as $0.15 before recently climbing a bit.
Gladiator Stocks, one of the Bright Media pumpers, is "revisiting" SNPK.  Based on an email yesterday, it appears like they're going to try and revive SNPK once again.
Currently, shares of SNPK are trading at $0.26.
Gladiator Stocks received a fresh batch of cash to pump shares of SNPK… over $100,000!
A final word (and warning).
These are just a few of the potential "pump and dumps" we've seen lately.
Remember, there's a lot more of this going on than we can highlight here.
For more in-depth coverage of potential penny stock pump and dumps, be sure to sign up for our free newsletter, Penny Stock Research.
As you know, penny stocks are a great place to invest your money.  You just have to do your due diligence to stay away from all the schemes and scams out there these days!
Until next time,
Brian Walker
Category: Pump & Dump Alerts, Pump & Dump Daily