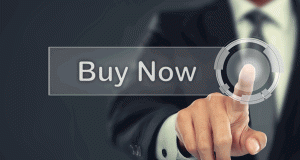 Looking for some penny stocks to buy?
Want a few timely penny stock tips?
Let me show you something interesting that's been happening.  Something that could be quite an opportunity for you.
It's not exactly breaking news that 2015 has been a tough year for most investors.  Listen to all the talking heads, follow all the analysts, and you won't run into any of them who say there are lots of great deals out there right now.
For the past few months, maybe a bit longer depending on who's weighing in with an opinion, much of the market has been overvalued.
What does that mean for people who are interested in hot penny stocks?
Well, there are a couple of places you should look for deals, and I'll highlight three opportunities for you.
But first, let's look at the market, and what penny stock investors are thinking.
Everybody who invests in any kind of stock is probably taking a step back and revisiting expectations.
Some of us are getting used to the fact our returns won't be as exciting as they've been in the past.
For most investors with the classic asset allocation, the 60% stocks/40% bonds portfolio, the annual return for the past five years has been 12%.
Unless there's a massive rally over the next seven weeks, that won't happen this year.
So let's bypass the crowds, do some digging, and see how we can end 2015 on a strong note.
Are These 3 Solid Penny Stocks To Buy?
Each one of these penny stocks will make sense for a different kind of penny stock investor.
If you've been watching commodity prices, and figure they've either bottomed out or have come close…
And if you're comfortable with high risk…
Here's a mining company to take a look at.
Canadian Zinc Corp. $CZICF gives you a pure play way to profit from a rebound in zinc prices.
Will there be a rebound, and if so, when?  And why zinc?
Zinc prices more or less have mirrored all other commodity prices.  It's been selling for $0.82 a pound lately.  Earlier this year, it dipped to $0.73.  A few years ago, zinc traded for close to $2.00 a pound.
Canadian Zinc Corp. has a big zinc operation in Canada's Northwest Territories.  The problem… production hasn't started.
For this stock to explode, we need to see the combination of production, sales, demand, and a rebound in zinc prices.
Definitely a tall order, and definitely an intriguing opportunity.
But the differences between this stock and a lottery ticket are miniscule.   Canadian Zinc Corp. trades right now for just $0.06.
Looking for something a little less risky?
The Pharma Penny Stock With Big Time Believers
Xenoport $XNPT is a pharmaceutical company.  It's been working on a drug for the treatment of psoriasis and it has run into problems with the clinical trials.
But the problems don't seem to be major setbacks… at least investors don't think so.
Look at what's been happening with the stock price.  There's been some major momentum in the past month.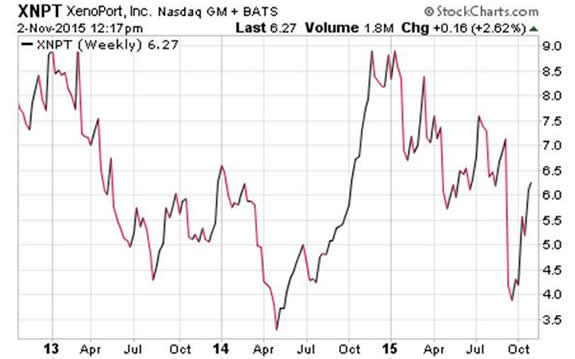 Why the big rebound in the stock price?
A couple of respected funds have been buying up millions of shares of Xenoport.  Deerfield Management and Armistice Capital are each loading up on the stock.
The big risk, of course, is the lack of diversification.  Xenoport needs to make headway with its psoriasis treatment drug, known right now as XP23829.
It's a company with one possible horse in a highly lucrative race.
Is This Penny Stock Construction Company About To Crush It?
We promised three penny stocks for you to check out… the third is a larger firm and less risky.
It's a good example of the kind of penny stock that's suffered collateral damage because of the downturn in crude oil prices.
McDermott International Inc. $MDR is a construction company.  When the Saudis want somebody to build an oilfield, they bring in an organization like McDermott.
Fewer construction projects like this mean fewer projects for McDermott.
But the company has done an admirable job riding out the storm.  It should be in good shape when oil price increases mean new production comes along.
Back in 2011, this was a $25 stock.  These days, it trades at $5.61.  And it's not exactly a fly by night outfit… McDermott has been around since 1923.
The Smart Penny Stock Opportunities Right Now
When we look back on November 2015, what will we see?
With the benefit of 20/20 hindsight, will we see a month when the market kept skidding, turned around, or found itself stuck in a holding pattern?
Who knows?
Here's what we do know.
There will always be plenty of penny stocks that fly under the radar.  Stocks where earnings growth is going up faster than the stock price.
The market will always undervalue some penny stocks and over value others.
And most of the time, when the market undervalues a penny stock where earnings growth is going up faster than the stock price, you've got yourself a winner.
You zero in on a category and get to know the business.  Let's say, just for fun, it's the beer, wine, and spirits business.
So you check out penny stocks in the sector and ask yourself, "Is this beverage company the right penny stock to buy?"
You start off with a wide search, tighten it up, keep an eye on earnings growth, and look for penny stocks nobody else seems to be paying any attention to.
Sound good?
If you have a question about a stock or investment idea, shoot us an email or leave us a comment on the website.
Good investing…
Brian Kent
Note:  If you're interested in learning more about Brian Kent's Penny Stock All-Stars premium service… and learning about the stocks we're trading for profit… you can get the inside scoop on penny stocks here.
Category: Penny Stock Tips