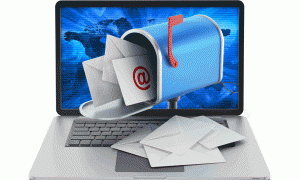 On Friday we publish the extremely popular Pump And Dump Alert, which identifies penny stocks that are being pumped by penny stock promoters.  Our goal is to expose potentially "bogus" promotions happening in the penny stock universe.
By bringing these to light, we help our readers avoid getting taken out to the woodshed.
Now, since we started publishing the Pump And Dump Alert nearly four years ago, it has become a huge hit with our readers.  In fact, we receive email almost every day asking for our opinions on various penny stocks. 
Unfortunately, we just don't have the resources to personally respond to every email. 
To remedy this problem, we frequently publish the Penny Stock Research Mailbag to answer readers' questions about penny stocks.  So, if there's a penny stock you'd like our opinion on, just shoot us an email at customerservice@pennystockpublishing.com. 

Also, we'd appreciate any feedback you can give us about Penny Stock Research and my investment advisory, Penny Stock All-Stars. 

Let us know what you really think about the websites and the content we provide.  And if you've made money or avoided losses based on our research, analysis, or recommendations, we'd love to hear those stories too.

By the way, those of you who provide feedback and/or testimonials about Penny Stock Research or Penny Stock All-Stars will be more likely to have your questions answered here!
 

Two Penny Stocks Readers Are Asking About
Over the past couple of weeks, readers have been flooding my inbox with questions about penny stock graphite miners.  I found this rather odd at first.  You see, graphite miners have been largely ignored for years as investors alternatively focused on gold, silver, copper, rare earths and uranium miners.
With that said, graphite has moved into the spotlight following a major announcement by Tesla Motors (NASDAQ: TSLA) in February.  The popular electric vehicle maker said it plans to build a $5 billion lithium-ion battery Gigafactory in the US. 
This is big news for the graphite mining industry as graphite is a key component in lithium-ion batteries for cars.
If all goes according to plan, this Gigafactory will have the capacity to produce 50 times the amount of batteries shipped in Tesla cars last year.
As such, industry observers are saying demand for graphite could skyrocket when Tesla's Gigafactory comes online in 2017.  Some say this factory alone could more than double demand for graphite.
China is currently the world's largest supplier of graphite as it accounts for 70% of global production.  However, in an attempt to reduce pollution, the Chinese are cutting back on production and closing mines.  And China is retaining more and more of its graphite to meet rising domestic demand.
In other words, the global supply of graphite may be shrinking just as demand for the mineral is poised to soar.
This is clearly an exciting story that is gaining momentum in the penny stock universe.  So, it's no surprise that our astute readers are all over it.  The two stocks readers are asking about right now are USA Graphite (OTCPINK: USGT) and Graphite One Resources (OTCQX: GPHOF).
Let's first dispense with USGT…
As soon as I pulled up a quote on USGT, I knew it was a penny stock to avoid.  OTCMarkets displays a prominent warning that the company may not be making material information publicly available.  It further reports that the company is not able or not willing to file its financial reports with regulators.
This is a huge red flag. 
Prudence dictates you should avoid investing in the stock of any company that fails or refuses to make its financials publicly available.  At the very least, make sure you do extensive research into the company before purchasing shares.
What's more, I found that the stock has been pumped aggressively by penny stock promoters in the recent past.  My sources reveal that several promoters were hyping the stock through hundreds of emails back in August as part of an $800,000 promotion campaign.
Thanks to the promotion, USGT more than doubled in value in just over one month's time.  But the good times didn't last long.  After hitting a high of 13 cents in early October, the stock has plunged 85% to a recent price of 2 cents per share.
Based on the above, you may want to think twice before risking your hard earned money on USGT.
What about GPHOF?
Graphite One Resources is a Canadian company that owns a 100% interest in the Graphite Creek Property.  This property consists of 129 mineral claims totaling 6,799 hectares on the Seward Peninsula of Alaska. 
The company describes the property as the "USA's only advanced stage large-scale, large flake graphite deposit."  Recent drilling on the site suggests an inferred resource of 284.71 million tons at 4.5% graphite, including 37.68 million tons at 9.2% graphite and 8.63 million tons at 12.8% graphite.
And according to CEO Anthony Huston…
"Based on the size of the resource, flake content, and potential, we believe this to be the largest reported Flake Graphite Deposit in North America, and look to continue our aggressive approach in 2014 to advancing the project towards production."
There's no question this is very exciting stuff.  It sounds like Graphite One could be sitting on a potential fortune in graphite.
In addition, I couldn't find any evidence that GPHOF has ever been the subject of a penny stock promotion campaign.  So, that's a big point in the stock's favor.
However, my review of the company's latest quarterly report (December 2013) revealed the stock is highly speculative at the moment. 
The company is merely in the exploration stage.  It has never generated any revenue.  And it's racking up losses at a rapid clip.
With that said, Graphite One appears to be a legitimate exploration stage graphite mining company.  So, if you're comfortable with the high risk involved (you could lose your entire investment), the stock offers tremendous upside potential. 
The shares could soar if the price of graphite rises as some industry observers believe will happen.  And if the company discovers a large amount of economically recoverable graphite, the shares are likely to rise significantly in value.
Of course, if the company fails to discover any economically recoverable graphite or is unable to continue financing its operations, the company could go out of business.  If that happens, the company's shares will most likely become worthless.
As always, be sure to conduct your own due diligence and research into these companies before purchasing even one share of stock.  They are highly speculative stocks that are appropriate only for investors with the highest of risk tolerances.
Profitably Yours,
Robert Morris
Category: Penny Stock Tips