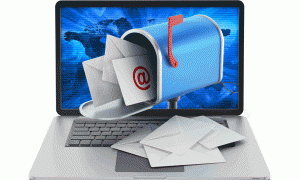 On Fridays we publish the extremely popular Pump And Dump Alert, which identifies penny stocks that are being pumped by penny stock promoters.  Our goal is to expose potentially "bogus" promotions happening in the penny stock universe.
By bringing these to light, we help our readers avoid getting taken out to the woodshed.
Now, since we started publishing the Pump And Dump Alert nearly four years ago, it has become a huge hit with our readers.  In fact, we receive email almost every day asking for our opinions on various penny stocks. 
Unfortunately, we just don't have the resources to personally respond to every email. 
To remedy this problem, we frequently publish the Penny Stock Research Mailbag to answer readers' questions about penny stocks.  So, if there's a penny stock you'd like our opinion on, just shoot us an email at customerservice@pennystockpublishing.com. 

Also, we'd appreciate any feedback you can give us about Penny Stock Research and my investment advisory, Penny Stock All-Stars. 

Let us know what you really think about the websites and the content we provide.  And if you've made money or avoided losses based on our research, analysis, or recommendations, we'd love to hear those stories too.

By the way, those of you who provide feedback and/or testimonials about Penny Stock Research or Penny Stock All-Stars will be more likely to have your questions answered here!
Two Heavily Promoted Penny Stocks Readers Are Asking About
North American Oil & Gas (OTCQB: NAMG)
NAMG is one of the most heavily hyped penny stocks we've seen in recent months.  According to our sources, this penny stock is the subject of a massive $2.1 million promotion campaign that started in July 2013.
Since the campaign began, NAMG has traded as high as $1.67 and as low as $0.285 per share.
The last trading peak for NAMG was set in early December at $1.05.  But since then, the stock has declined steadily to a recent price of just $0.33 per share.  That's a whopping 68.5% drop in just a month and a half.
What's more, the stock's now down more than 80% from its 52-week high of $1.67 set in July.
One look at the company's financials and you'll see why this stock is not worthy of your hard-earned dollars…
This development stage oil and gas production company has not generated a single penny of revenue since its inception in 2010.  It has accumulated losses of over $1.6 million since inception.  And as of September 30, 2013, the company had total current assets of $27,241 (including just $5,000 in cash) compared to total current liabilities of $652,053.
It's hard to see any justification for this company's $19 million market cap.
Tiger Oil and Energy (OTCQB: TGRO)
TGRO is another current favorite of the penny stock pump machine.  According to our sources, more than $2.5 million has been spent to promote this penny stock since January 2013.
The stock didn't do much for most of the year, trading in a sideways range between 10 and 20 cents a share from January through September.  But then it took off in November and rocketed up to a high of $1.59 in December.
However, since hitting that high, TGRO has plunged to a low of $0.29 and is currently changing hands around $0.49.  That's a mind-boggling 82% drop to the low. 
And the stock is currently off nearly 70% from the recent high.
Once again, a quick review of the company's financials would have saved you a lot of pain.  The most recent quarterly report shows TGRO is a penny stock best avoided at this time.
The company has generated zero revenue since its inception in April 2009.  It's racked up nearly $4 million in net losses since inception.  And the company has total current assets of just over $1,700 (including a paltry $1,527 in cash) compared to over $100,000 in total current liabilities.
There's just no way this company deserves a market cap of over $23 million.
Penny Stocks You Asked About That Are Not Currently Part Of Paid Promotion Campaigns 
We couldn't find any evidence that the following penny stocks are part of any ongoing paid promotional campaigns at the present time.  They have been promoted by various penny stock newsletters recently, but our sources indicate no compensation was received in exchange for these promotions.
Unwired Planet (NASDAQ: UPIP)
DARA Biosciences (NASDAQ: DARA)
Airware Labs (OTCQB: AIRW)
Quint Media (OTCQB: QUNI)    
Profitably Yours,
Robert Morris 
Category: Penny Stock Tips, Pump & Dump Alerts