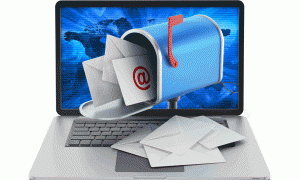 On Fridays we publish the extremely popular Pump And Dump Alert, which identifies penny stocks that are being pumped by penny stock promoters.  Our goal is to expose potentially "bogus" promotions happening in the penny stock universe.
By bringing these to light, we help our readers avoid getting taken out to the woodshed.
Now, since we started publishing the Pump And Dump Alert nearly four years ago, it has become a huge hit with our readers.  In fact, we receive email almost every day asking for our opinions on various penny stocks. 
Unfortunately, we just don't have the resources to personally respond to every email. 
To remedy this problem, we frequently publish the Penny Stock Research Mailbag to answer readers' questions about penny stocks.  So, if there's a penny stock you'd like our opinion on, just shoot us an email at customerservice@pennystockpublishing.com. 

Also, we'd appreciate any feedback you can give us about Penny Stock Research and my investment advisory, Penny Stock All-Stars. 

Let us know what you really think about the websites and the content we provide.  And if you've made money or avoided losses based on our research, analysis, or recommendations, we'd love to hear those stories too.

By the way, those of you who provide feedback and/or testimonials about Penny Stock Research or Penny Stock All-Stars will be more likely to have your questions answered here!
One Penny Stock Many Readers Are Asking About
Centor Energy (OTCQB: CNTO)
CNTO is receiving a lot of help recently from the penny stock hype machine.  Our sources indicate that a "paid advertisement" recommending CNTO as an "immediate buy" was distributed by "The Stock Junction" in late December.
The email in question made a couple of bold predictions about CNTO. 
First off, the advertisement claimed the stock will "jump from $1 to $15.87" in the near term.  Then it went on to say that the stock could climb "to $59 and from there onwards to $175" longer term.
All in all, this paid advertisement claims, "early investors are looking at a 2,300% winner."
It's no wonder we've received a flurry of emails from subscribers asking for our thoughts on this company.  If this outlook for CNTO is accurate, investors stand to make a lot of money on the stock.
With that said, a review of the fine print at the bottom of the advertisement is cause for concern. 
First and foremost, it says "this paid advertisement… does not purport to provide an analysis of any company's financial position, operations, or prospects…"  Secondly, the disclaimer plainly states that this advertisement is part of a $2.1 million promotion campaign designed to "build investor awareness of Centor Energy." (Emphasis added.)
After looking at the company's most recent quarterly report (September 2013), I'm not surprised the ad failed to provide analysis of the company's financial position, operations, or prospects.
The report shows that Centor is a development stage mining company currently in the exploration stage.  As of the date of this report, the company had not identified any commercially exploitable reserves of minerals on their mineral claims.
The report further showed the company is in a difficult financial situation. 
While not a single penny of revenue has been generated since Centor's inception in February 2011, the company has racked up over $400,000 in net losses. In addition, it had total current assets of just $17,053 compared to total current liabilities of $439,124 at the end of the quarter. 
What's more, management said it plans to finance the company's operations through the issuance of common stock.  Of course, the issuing of new shares can be dilutive for existing shareholders.
Then in December 2013, the company claimed to have completely changed direction…
In a press release, management said the company had purchased a 55% working interest in a shale resource with over 1.1 billion barrels of recoverable oil in the Pasquia Hill region of Saskatchewan, Canada.  The press release went on to say the company's new plan is "to develop a large-scale oil shale to liquids commercial operation."
It should be noted that the press release did not disclose what the company paid for the working interest.  However, I found a regulatory disclosure filed with the SEC in early January stating that the purchase price was $2,475,000 in Canadian funds.
I could be wrong, but this just sounds too good to be true.
With oil trading just north of $97 per barrel as I write, this shale resource is currently worth over $100 billion!  We're supposed to believe that Centor gained a 55% interest in this resource for just under $2.5 million?
If this is true… these guys are the greatest oil tycoons since the Koch brothers.
Now according to the stock chart, CNTO has increased more than 14-fold since the end of December 2013.  However, the stock has started to head lower over the past few days.  You may want to consider locking in your profit on this penny stock.  
Penny Stocks You Asked About That Are Not Currently Part Of Paid Promotion Campaigns 
We couldn't find any evidence that the following penny stocks are part of any ongoing promotional campaigns at the present time.  However, they have been promoted by various penny stock newsletters in the past.
Vuzix (OTCQB: VUZI)
OBJ Enterprises (OTCQB: OBJE)
OncoSec Medical (OTCQB: ONCS)
Applied DNA Science (OTCQB: APDN)
As always, we urge you to do extensive research and due diligence on any penny stock before you buy it.  These stocks are inherently speculative and can experience extreme volatility in their share prices.    
Profitably Yours,
Robert Morris 
Category: Penny Stock Tips, Pump & Dump Alerts