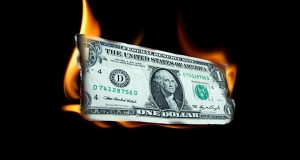 Welcome to today's Pump and Dump Alerts, where we will be exposing these three companies:  Nikron Technologies (NKRN), Windland Ocean Shipping (WLOL), and GreenCell (GCLL).
Here we identify a few of the "bogus" promotions that are going on in penny stocks today.
If you don't know how these scams work, be sure to check out this free report that exposes the whole thing.
Without further ado, here are today's "disasters waiting to happen":
Nikron Technologies (NKRN)
Nikron Technologies operates in the enhanced oil recovery sector.  They focus on using a proprietary oil recovery technology that extracts heavy oil from proven mature oil fields.
This penny stock is currently trading around $0.31.
NYC Marketing was paid $20,000 to pump NKRN.
Winland Ocean Shipping (WLOL)
Winland Ocean Shipping is a privately-owned shipping companies based in China.  The company's core business is international bulk cargo transportation. WLOL has a shipping fleet of 14 vessels with carrying capacity of over 260,000 tons.
The shares currently trade near $0.31.
Research Driven Alerts was paid $350,000 to promote WLOL.
GreenCell (GCLL)
GreenCell is a development stage company.  They engage in developing appliance igniters, oxygen sensors, and fuel cells.  Unfortunately, GCLL doesn't have any products on the market yet.  What's worse, the company has no revenue.
The shares currently trade around $0.65.
OTC Penny Picks was paid $2,000 to hype GCLL.
A final word (and warning).
These are just a few of the current inglorious "pump and dumps".
Remember, there's a lot more of this going on than we can highlight here.
For more in-depth coverage of penny stock pump and dumps, be sure to sign up for our free newsletter, Penny Stock Research.
As you know, penny stocks are a great place to invest your money.  You just have to do your due diligence to stay away from all the scams out there these days!
Until next time,
Brian Walker
Category: Pump & Dump Alerts, Pump & Dump Daily