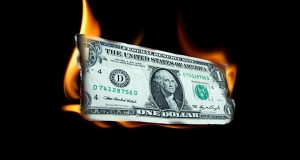 Welcome to today's Pump and Dump Alerts, where we will be exposing these two companies: Neologic Animation (NANI) and Syncronys International (SNTL).
Here we identify a couple of the potentially "bogus" promotions going on in penny stocks today.
If you don't know how these schemes work, be sure to check out this free report that exposes the whole thing.
Without further ado, here are today's "disasters waiting to happen":
Neologic Animation (NANI)
Neologic Animation's primary focus is on the production of educational software for children.  NANI is working with after-school training centers who will license the right to use the website as part of their education programs.  The company was previously known as Narnia Corporation and focused on mineral exploration.
In late June, we exposed a pump and dump scheme being run on NANI.  At the time, this stock was trading near $0.14.  Currently shares of this penny stock now trade down near $0.07…. a 50% loss.
24-7 Stock Alert was paid $5,000 to pump shares of NANI.
Syncronys International (SNTL)
Syncronys International manufactures and markets Alternative Energy products for new installations and as replacements for fossil fuel energy generation equipment. SNTL has a strategy for providing total energy solutions for a wide range of Green Energy applications.  SNTL is not an SEC registered stock.  As of their latest quarterly report, SNTL reported $0 revenue and a loss over $100,000.
Right now, this penny stock is trading near $0.14.
BullsEyeStox was paid $10,000 to tout shares of SNTL.
A final word (and warning).
These are just a few of the potential "pump and dumps" we've seen lately.
Remember, there's a lot more of this going on than we can highlight here.
For more in-depth coverage of potential penny stock pump and dumps, be sure to sign up for our free newsletter, Penny Stock Research.
As you know, penny stocks are a great place to invest your money.  You just have to do your due diligence to stay away from all the schemes and scams out there these days!
Until next time,
Brian Walker
Category: Pump & Dump Alerts, Pump & Dump Daily