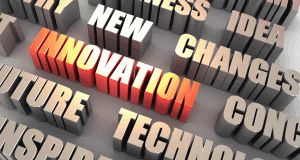 A few months ago, I talked about an up and coming company called Square.  If you remember, Square's a mobile payment start-up that allows just about anyone to accept credit card payments using their phones.
Keep in mind, Square is a privately held company.  At some point, it may go public, but it doesn't seem to be a possibility in the near future.
Moreover, the company isn't even a small cap.  When I wrote about it earlier in the year, the implied valuation of the business was already up to $3 to $4 billion.
So why should we be interested in Square?
It's all about innovation.
Regular readers know how much emphasis I put on innovation.  The point of my last Square article was to show how innovative ideas can really put a small or growing company on the map.
Square's lofty valuation was based on potential alone.  However, the company had a truly great idea – give small businesses a way to cheaply accept credit cards from anywhere.
And now, the company is cashing on its promise.
You see, Starbucks (SBUX) has just announced it will be partnering with Square.  The coffee chain powerhouse will use Square's technology to process some customer payments in 7,000 of its stores.
More importantly, SBUX is investing $25 million in the company.  In other words, Square's sky high valuation is now starting to make sense.  The start-up is backed by big players with legitimate capital.
That's a very good sign the company is going to be around for the long haul.
Here's the thing…
Square may not be a company we can invest in, but savvy investors can always find innovation in other places. 
For example, there are plenty of small cap and penny stock companies in the technology space.  Some of these companies will fizzle or remain small.  Other companies will get bought out.  A few may even turn into industry leaders.
The point is, there are a lot of good ideas out there… and any one of those ideas can make you a fortune if you get in at the ground floor.
Don't be afraid to take some reasonable positions in small companies with exciting ideas.  Well run companies with innovative products and services are some of the best ways to get robust returns on your investments.
***Editor's Note***  I recently discovered a company that is making fuel from biomass and garbage.  I know, it sounds like that car from Back To The Future!  But I'm telling you I really think this company is on to something.  This is a very hot area right now and there's a lot of money to be made!  Click here to learn more about my premium service… and to get the name of the stock I'm talking about.  I'm releasing it in just a few hours…
Yours in profit,
Gordon Lewis
Category: Investing in Penny Stocks