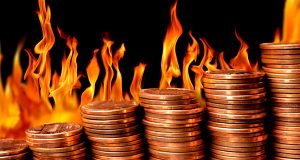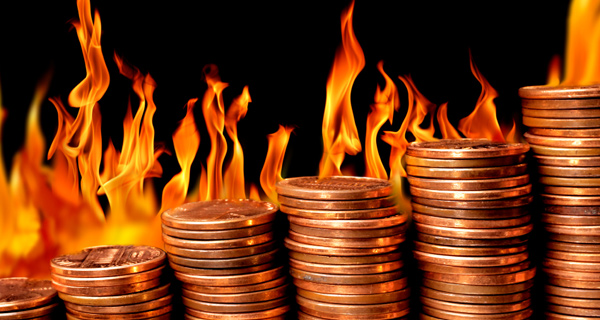 It's been an exciting week for penny stocks, especially for Genco Shipping & Trading (GNK), Community Financial (CFFC), and REEDS (REED).  Let's take a closer look at these three hot penny stocks…
Genco Shipping & Trading (GNK)
GNK provides ocean transportation of drybulk cargoes through the ownership and operation of drybulk carrier vessels.  The company transports iron ore, coal, grain, steel products, and other dry cargo.
For the week, GNK shares are up a superb 54%.
What's causing the shares to jump?
The company just posted better than expected earnings.
GNK beat earnings estimates by $0.02 per share.  Plus, lenders agreed to relax loan provisions.  While the company is still losing money, these are both very positive developments.
Investors clearly believe GNK is on the right track.  The stock is worth keeping an eye on.
Community Financial (CFFC)
CFFC shares are headed higher this week, up a solid 35% so far.
Community Financial is a holding company for Community Bank, which provides various banking products and services in Virginia.  The company has 11 branches across the state.
So what's going on?
The company just announced a strategic merger with City Holding Company (CHCO).
For all intents and purposes, City is acquiring Community.  CFFC shareholders will receive .1753 shares of City common stock for every share they own.  On the date of the merger announcement, the value of CFFC shares was estimated at $26 million, or roughly $6 per share.
Of course, the share price will fluctuate with movements in City's stock now that the two are tied together.
REED develops natural, non-alcoholic, carbonated soft drinks, New Age beverages, candies, and ice creams.  The company offers such products as natural soda, fruit juices, fruit drinks, teas, sports drinks, Ginger Brews, ginger candies, and other products.
REED shares are up 28% this week.
Here's the deal…
The company preannounced second quarter revenue numbers.
REED's revenues increased an impressive 27% year over year to $7.8 million.  Year to date revenues also climbed 27% from the same period last year.
It's always a good sign when a company announces better than expected earnings or revenues prior to their release date.  And, judging by the movement in the stock so far, investors obviously agree the news is encouraging.
***Editor's Note***  Just as an FYI, tomorrow I'm releasing a new recommendation in my flagship newsletter  Penny Stock All-Stars.  It's a renewable energy stock in which management has made some terrific strategic decisions that put this company back in play.  Click here for details.
Yours in profit,
Gordon Lewis
Category: Hot Penny Stocks