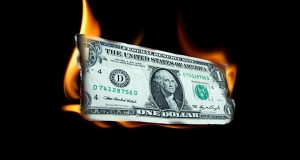 Welcome to today's Pump and Dump Alerts, where we will be exposing these two companies:  Native American Energy Group (NAGP) and Liberty Gold (LBGO).
Here we identify a couple of the potentially "bogus" promotions going on in penny stocks today.
If you don't know how these schemes work, be sure to check out this free report that exposes the whole thing.
Without further ado, here are today's "disasters waiting to happen":
Native American Energy Group (NAGP)
Native American Energy Group is an independent energy resource development and management company specializing in oil, natural gas, and alternative energy systems.  NAGP is focused on resources located on land owned by the American Indian Nations.  The company has less than $1,000 in cash and generated no revenue as of June 30th, 2012.
Currently shares of this penny stock trade near $0.31.
My Best Stock Alerts was paid $2,500 to tout shares of NAGP.   
Liberty Gold (LBGO)
Liberty Gold is involved in the exploration of gold, silver, and other precious metals. LBGO holds a 60% interest in Moneyrock gold project covering approximately 2,560-acres located 80 miles southeast of Fairbanks, Alaska.  In the second quarter of 2012, the company lost $288,369.
We exposed a pump and dump scheme being run on shares of LBGO back in June.  At the time, shares of this penny stock traded at $0.95.  Right now, this penny stock is trading near $0.79.
Research Driven Investors and David Cohen were paid $30,000 to pump shares of LBGO.
A final word (and warning).
These are just a few of the potential "pump and dumps" we've seen lately.
Remember, there's a lot more of this going on than we can highlight here.
For more in-depth coverage of potential penny stock pump and dumps, be sure to sign up for our free newsletter, Penny Stock Research.
As you know, penny stocks are a great place to invest your money.  You just have to do your due diligence to stay away from all the schemes and scams out there these days!
Until next time,
Brian Walker
Category: Pump & Dump Alerts, Pump & Dump Daily