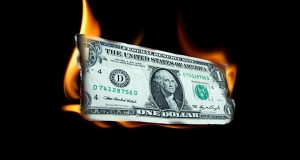 Welcome to today's Pump and Dump Alerts, where we will be exposing these two companies: MusclePharm (MSLP) and Gamma Pharmaceuticals (GMPM).
Here we identify a couple of the potentially "bogus" promotions going on in penny stocks today.
If you don't know how these schemes work, be sure to check out this free report that exposes the whole thing.
Without further ado, here are today's "disasters waiting to happen":
MusclePharm (MSLP)
MusclePharm is a healthy life-style company that develops and manufactures a full line of nutritional supplements.  MSLP's supplements address muscle building, weight loss, and maintaining general fitness.  MusclePharm products are available in over 5,000 US retail outlets including GNC and Vitamin Shoppe.
In 2011, MSLP did over $20 million in revenue, but lost in excess of $23 million for the year. 
Back in 2010, shares of MSLP traded over $1.00 per share.  Currently this penny stock trades near $0.01.
Stock Mister was paid $20,000 by ODD Marketing, LLC to hype shares of MSLP. 
Gamma Pharmaceuticals (GMPM)
Gamma Pharmaceuticals operates as a marketing and product formulation company.  The company focuses on the formulation, marketing, and sale of vitamins and nutraceuticals, and personal care products in China and the US.  GMPM's last financial report was in 2010.
We exposed a pump and dump scheme being run on shares of GMPM back on April 13th.  At the time, shares traded at $0.21.  Since then, GMPM has fallen to just $0.07… a loss of over 65%.
Research Driven Investors was paid $60,000 for pumping shares of GMPM.
A final word (and warning).
These are just a few of the potential "pump and dumps" we've seen lately.
Remember, there's a lot more of this going on than we can highlight here.
For more in-depth coverage of potential penny stock pump and dumps, be sure to sign up for our free newsletter, Penny Stock Research.
As you know, penny stocks are a great place to invest your money.  You just have to do your due diligence to stay away from all the schemes and scams out there these days!
Until next time,
Brian Walker
Category: Pump & Dump Alerts, Pump & Dump Daily