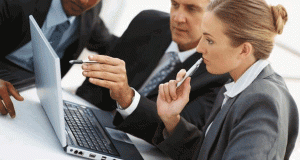 The Facebook IPO is right around the corner.  Sometime in May, the social media giant's long awaiting debut will occur.  And you can bet that as launch day approaches, the hype machine will reach overdrive levels.
Here's the thing…
The hype may just be deserved.
You see, Facebook released a fresh batch of first quarter numbers this past week.  And they're something else.
Let's take a look at some of the mind-boggling figures…
First, perhaps the most important statistic of them all, Facebook's monthly active users have eclipsed the 900 million mark.
That's right… 900 million.  If Facebook was a country, only India and China would be bigger.
Even more impressive, daily active users climbed to an astonishing 526 million users.  It's one thing to have 900 million active monthly users – it's an entirely different thing to have over 500 million daily active users.
It means many Facebook users are actually spending a significant amount of time on the site.  That's a huge deal for advertisers and other vendors who plan to market products and services through Facebook.
And that's not all…
Daily active users increased a superb 41% year over year.  Over the same period, revenues increased 45% to $1.06 billion.  As the company comes up with new ways to monetize their huge customer base, you can bet revenue growth is going to skyrocket – even if user growth slows.
Profits dipped 12% to $205 million, but there are a few reasons it's no big deal.  Most importantly, for a young company (that's not yet public), revenue growth is far more important than profit growth.
What's more, the reason profits dipped is because the company's spending money on important future business drivers, such as research and development and data center expansion.
In a nutshell, Facebook's first quarter numbers are nearly as good as could be imagined.  Most investors are looking for user growth and revenue growth, which the social media website has in spades.
So what's this all mean to penny stocks?
I've said it many times and I'll say it again – many small companies will benefit from Facebook's success.  In some cases, these small players could be vendors.  After all, it takes a lot of vendors to meet the needs of 900 million customers.
In other cases, companies will use Facebook as a platform to market and sell their products.  And, the bigger Facebook is, the better.
So get ready… the Facebook IPO is coming – and several promising opportunities in penny stocks are coming with it.
Yours in profit,
Gordon Lewis
Category: Internet Stocks