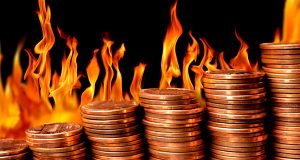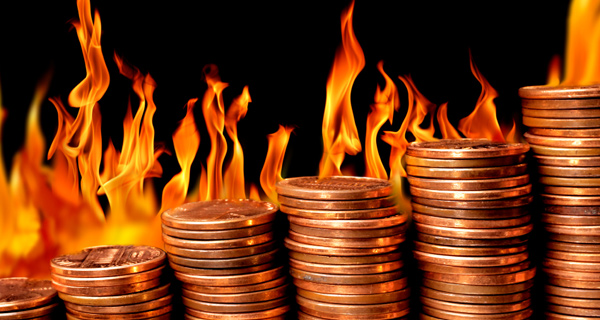 It's been an exciting week for penny stocks, especially for Accelr8 Technology (AXK), Good Times Restaurants (GTIM), and THQ (THQI).  Let's take a closer look at these three hot penny stocks…
Accelr8 Technology (AXK)
AXK focuses on the research and development, and commercialization of proprietary surface chemistry formulation and quantitative bio-analytical measurement instruments.  The company's main product in development is used as a rapid diagnostic platform for life-threatening bacterial infections.
For the week, AXK is up a whopping 127%.
So what's the big news?
The company is getting $35 million in private equity investment.
This investment money will be used to complete product development of AXK's primary product.  It's clearly a big milestone for the company and could be the first step towards profitability.
What's more, securing private equity money is a great sign that the company's on the right track.  After all, no firm is going to invest $35 million on a whim.
Good Times Restaurants (GTIM)
It's been a great week for GTIM investors.  As of this writing, the stock's up an astounding 174%.
GTIM owns, operates, and franchises hamburger-oriented drive-through restaurants.  The company's restaurants are primarily located in Colorado under the name Good Time Burgers & Frozen Custard.
What's causing the jump in shares?
The company just announced they're entering into a financial services agreement with Heathcote Capital.
Basically, Healthcote will explore possible strategic transactions with GTIM. This could mean acquiring or merging with other companies, being acquired by someone else, or something else entirely.
Regardless, whatever the company decides to do, it's the sort of thing that typically adds value for shareholders.  And, the company isn't entering this partnership unless they intend to do something.
We don't know for sure what's going to happen, but investors are clearly excited about GTIM's upside potential.
THQ develops interactive entertainment software for various game systems, personal computers, wireless devices, and the Internet.  The company principal brands include games such as Company of Heroes, Darksiders, Red Faction, and Saints Row, as well as games based on licensed properties like WWE, UFC, and Warhammer.
After a rough year, the stock is looking to get back on track this week with shares up a superb 62%.
Here's the deal…
THQ preannounced fourth quarter sales estimates.
In a nutshell, rising sales of a Saints Row title signify the company's going to report a smaller loss than anticipated.  For a company that's been struggling for quite some time, it's a huge deal.
And, it could be a sign that THQ is finally turning things around.
Yours in profit,
Gordon Lewis
Category: Hot Penny Stocks