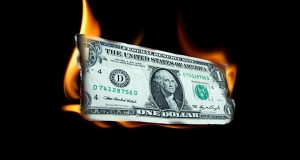 Welcome to today's Pump and Dump Alerts, where we will be exposing these two companies:  Li-ion Motors (LIMO) and Asantae Holdings Intl. (ASNHF).
Here we identify a couple of the "bogus" promotions going on in penny stocks today.
If you don't know how these schemes work, be sure to check out this free report that exposes the whole thing.
Without further ado, here are today's "disasters waiting to happen":
Li-ion Motors (LIMO)
Li-ion Motors is an early stage technology company working to develop and market electric powered vehicles based on lithium battery technology.  LIMO technology is focused on luxury sports cars, family cars, and super cars.  The company was formerly known as EV Innovations, Inc. and changed its name to Li-ion Motors Corp. in February 2010.
Shares of this penny stock currently trade near $0.29.
Penny Stock Rain was paid $5,000 by Wise Microcap Consulting, LLC to pump shares of LIMO and WFWS Consulting collected $15,000 from G6 Stocks, LLC to do the same.
Asantae Holdings Intl. (ASNHF)
Asantae Holdings International is a producer and marketer of nutritional products.  ASNHF has products such as HeartShot™, which they sell through direct and multi-level marketing channels.  This stock also trades on the Toronto Stock Exchange under the ticker symbol JVA.
This penny stock trades around $0.19 right now.
All Penny Stocks was paid $8,000 to hype shares of ASNHF. 
A final word (and warning).
These are just a few of the current inglorious "pump and dumps".
Remember, there's a lot more of this going on than we can highlight here.
For more in-depth coverage of penny stock pump and dumps, be sure to sign up for our free newsletter, Penny Stock Research.
As you know, penny stocks are a great place to invest your money.  You just have to do your due diligence to stay away from all the scams out there these days!
Until next time,
Brian Walker
Category: Pump & Dump Alerts, Pump & Dump Daily