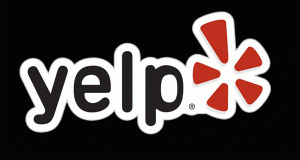 The parade of internet and social media rolls on.
Just last week, we saw the much anticipated IPO of Yelp (YELP).  The online city guide and review site is perhaps the second most anticipated  internet IPO this year… behind only Facebook in popularity.
The Yelp IPO heralds a new round of internet and social media IPOs.  Of course, we all know Facebook will go public later this year.  Plus, there are several other internet IPOs of varying reputation still in the hopper for 2012.
So what does it mean for social media penny stocks?
I'll get back to that in a minute.  First, let's take a closer look at the Yelp IPO…
YELP shares opened at $15, higher than the expected $12 to $14 per share range.  By the end of the day, shares had soared 64% to close at $26.
At those prices, Yelp is valued at roughly $900 million.  Not bad for a company that hasn't been profitable since 2004!
The company did pull in $83 million in revenues in 2011… a whopping 74% increase from the prior year.
What's more, Yelp attracts 66 million unique visitors per month.  And, the website contains over 25 million reviews.
But, it's not all sunny skies ahead for the company.
Investors are going to want to see Yelp turn a profit soon.  The company also generates the majority of their revenues in the ultra-competitive advertising business… with powerful competitors entering the fray every month.
Moreover, Yelp's costs are skyrocketing, while their working capital is dwindling.  That's never a good combination.
Finally, the company is embroiled in controversy over their business practices, including accusations of extortion.  With headwinds like those, it's no wonder Yelp's impressive opening day showing didn't hold.
As a matter of fact, the shares have already plunged 23% from the highs (although, the stock's still trading above the debut price).
Here's the thing…
I wouldn't buy YELP at this time – or at these prices.  It makes sense to see how Yelp will perform over the next few months.  Moreover, several recent social media IPOs haven't been able to sustain their opening day levels.
However, despite not finding YELP an attractive buy, the IPO itself is a great sign for social media penny stocks.
The huge demand on day one for Yelp – and other social media stocks – shows that investors really want to be a part of this industry.  Internet and social media companies generate serious buzz.
And since there are multiple penny stocks in those industries, there are plenty of opportunities for you to add exciting companies to your portfolio.  Just stay away from Yelp for the time being.
Editor's Note:  Today's the day I'm releasing my pick to subscribers in my flagship penny stock service Penny Stock All-Stars.  Don't miss out on your chance to grab shares in this remarkable company that could be the next Charles Schwab.  Click here for more information about this exciting service.
Category: Internet Stocks, Penny Stock Alerts