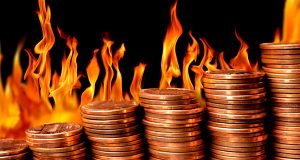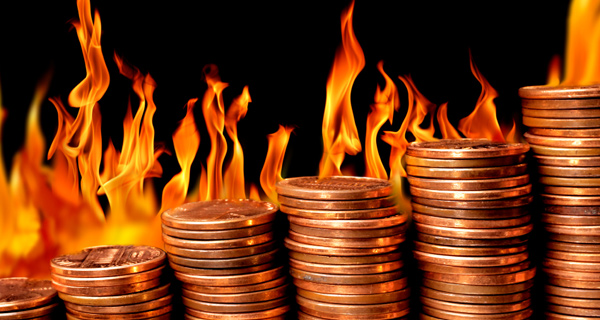 It's been an exciting week for penny stocks, especially for Zogenix (ZGNX), iParty (IPT), MediciNova (MNOV).  Let's take a closer look at these three hot penny stocks…
Zogenix (ZGNX)
ZGNX shares are up 46% over the last week.
Zogenix is a pharmaceutical company currently developing products for the treatment of central nervous system disorders and pain. The company's commercial products include Sumavel DosePro, a delivery system that offers needle-free treatment of migraine and cluster headache.
ZGNX's lead product candidate, Zohydro, is a single-entity extended-release hydrocodone, which has completed Phase III clinical trials for the treatment of moderate to severe chronic pain requiring around-the-clock opioid therapy.
Here's why the stock's moving…
The FDA has delayed a ruling on the company's pain management therapy, Zohydro ER.  The thought is the delay isn't a bad thing, but buying the agency time to finalize an approval.   
Shares have surged from near $1.25 to near $2.00 since the announcement.
iParty (IPT)
iParty is a retailer of party goods in the New England region and Florida.  IPT sells paper party goods, Halloween costumes, greeting cards, and balloons, piñatas, tiny toys, masquerade, and Hawaiian Luau items.   The company also runs a website, iparty.com, which offers costume and related merchandise.
In total, IPT operates 52 retail stores, including 8 stores in Connecticut, 5 in New Hampshire, 3 in Rhode Island, 3 in Maine, 1 in Vermont, and 27 in Massachusetts, and 5 stores in Florida.
In just the past week, shares are up over 167%, and year-to-date it's up over 205%.
Here's why…
Party City has offered to buy IPT for $0.45 per share.
It looks like a windfall for current investors, but not really much upside left for anyone not holding the stock before the announcement.
MediciNova (MNOV)
MediciNova is a development stage biopharmaceutical company.  Their focus is on the acquisition and development of small-molecule therapeutics for the treatment of serious diseases in the US market.
Its product pipeline consists of multiple clinical-stage compounds for the treatment of the following conditions- asthma, chronic obstructive pulmonary disease, multiple sclerosis and other neurologic conditions, interstitial cystitis, solid tumor cancers, generalized anxiety disorder, preterm labor, and urinary incontinence.
Shares of MNOV have recently climbed over 46% in just one week, and nearly 62% over the past 30 days.
So what's driving the stock higher?
MNOV recently entered into a sublease agreement for more than 5,000 square feet of office space.
This new lease could mean the company anticipates the success of one of their drugs, and is planning ahead for growth.
Until next time,
Brian Walker
Category: Hot Penny Stocks