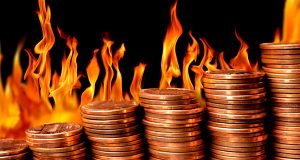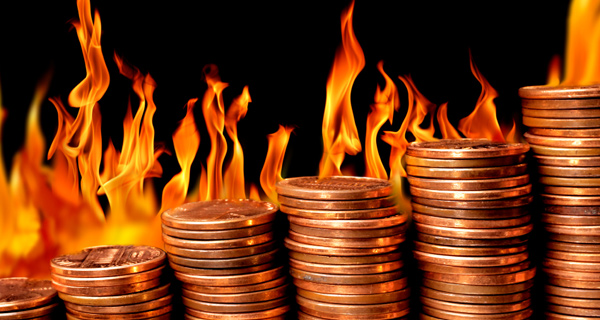 It's been an exciting week for penny stocks, especially for YM BioSciences (YMI), Stereotaxis (STXS), and PokerTek (PTEK).  Let's take a closer look at these three hot penny stocks…
YM BioSciences (YMI)
Shares in YM BioSciences are up 75% over the past week.  What's driving the big gains?
First off, YMI is a drug development company developing hematology and cancer-related products.  The company's products are used for treating disorders relating to hematology, oncology, and inflammatory diseases.
Here's the deal…
The company is getting acquired for $510 million.
Gilead Sciences, an HIV drug maker, is buying YMI for $2.95 per share.  That's an 81% premium over where shares were trading prior to the announcement.  Gilead believes YMI's most advanced drug holds potential for treating blood diseases, inflammatory disorders, and certain cancers.
In this case, I fully expect shareholders to approve the deal.
Stereotaxis (STXS)
STXS develops cardiology instrument control systems.  The company offers a robotic magnetic navigation system that facilitates physicians to navigate catheters, guide wires, and other delivery devices through the blood vessels and chambers of the heart to treatment sites.
For the week, the shares are up 63%.
Here's why the stock is climbing…
The company recently made optimistic comments at a major healthcare conference.
The CEO of STXS said the company is seeing an acceleration in incoming orders which should lead to stronger future financials.  That's code for expect the next earnings release to be better than expected.
Now, no one knows for sure how much better next quarter will be – and it may be already priced into the stock.  However, this is definitely a reason for shareholders to be excited about the company.
STXS is a stock I'd recommend adding to your watch list.
PokerTek (PTEK)
PTEK develops electronic table games and related products for casinos, cruise lines, racinos, card clubs, and lotteries.  The company offers electronic tables which are multi-station gaming devices that automate shuffling, dealing, cash handling, enforcement of game rules, awarding of pots, and other aspects of the game.
Over the past week, the shares have climbed 46%.
Here's what's going on…
The company is re-entering the gaming market in Mexico.
Installations of PTEK's PokerPro product have begun in several locations in Mexico.  It's a big deal because the Mexican market previously provided over 17% of the company's recurring revenue.
The company has said that 14 new tables will immediately add to recurring revenues, with more installations on the way.  It should be a significant driver to revenue growth and profitability.
Keep an eye on PTEK, as this appears to be very good news for investors.
Yours in profit,
Gordon Lewis
Category: Hot Penny Stocks