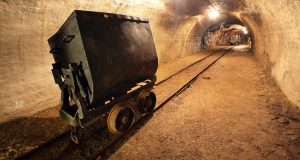 As the price of gold approaches its 200-day moving average, it's time to decide what direction the precious metal is headed.  You see, the 200-day average is a key technical level.  It's highly likely gold will take a clear directional path once it moves away from the mean.
So, is the yellow metal – currently priced at roughly $1,670 an ounce – going to drop back down to the $1,500 range, or is it headed back up towards $1,800?
While gold may experience choppy trade until the fiscal cliff is resolved, I expect the long-term direction of the metal to be up.
Here's why…
Once the government's budgetary issues are settled, the market will once again focus on the Fed's robust effort to inject liquidity into the markets.  Higher liquidity should translate to a falling dollar.
And of course, a falling dollar typically results in higher gold prices.
What's more, gold bullion and coin producers, ETFs, and central banks are still purchasing about 50% of the gold available for sale – according to the World Gold Council.  That means gold is still in high demand as a safe haven investment.
(Just FYI, the other 50% of gold purchases are made by jewelers and tech component producers.)
So, gold is at a key technical level.  And, it's likely to go higher from here.  Should you add the commodity to your portfolio?
Actually, I think there's a better way to get exposure to gold at an extremely discounted price… small cap gold miners.
Here's the deal…
On a relative basis, gold mining companies are considerably cheaper than gold itself.
Small and micro caps have been under pressure during this market's uncertain environment.  Investors are pulling their funds from what they perceive as riskier stocks and putting it into cash, bonds, and gold.
As such, the price of gold miners has fallen considerably behind the commodity.  Yet, gold miners still produce gold.  And, the more gold they have, the more money they make.
In other words, there's no reason mining companies can't serve as reasonable proxy to the metal.
I believe gold is headed higher as long as the Fed keeps its easy money policies in place.  But, even though gold has fallen recently (it's still up over 6.5% year to date), it remains an expensive investment.
That's why investors should strongly consider small gold mining companies instead.  It's the best way to get more bang for your buck while getting long exposure to gold.
Yours in profit,
Gordon Lewis
Category: Gold Stocks