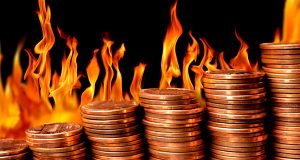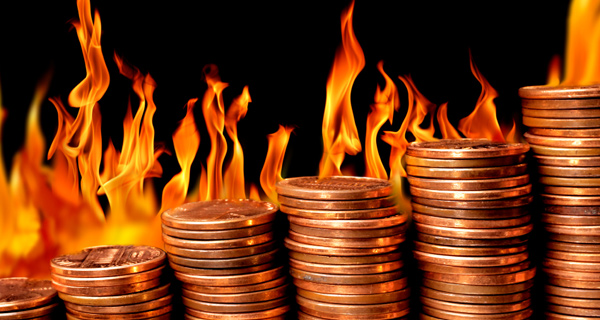 It's been an exciting week for penny stocks, especially for Vringo (VRNG), Kingsway Financial Services (KFS), and Fonar (FONR).  Let's take a closer look at these three hot penny stocks…
Vringo (VRNG)
VRNG develops software products for mobile video entertainment and mobile social applications.  The company offers various mobile video, personalization, and mobile social application platforms, such as their Video Ringtone platform.
For the week, the shares are up a whopping 83%.
What's causing the big move?
The company received a favorable court ruling versus Google (GOOG).
VRNG had originally sued Google over patents related to the search engine Lycos.  Google asked the court to dismiss the suit, but the judge sided with VRNG and will let the suit continue.
Now, this doesn't mean Vringo will win the case, but at least they have a chance at it.  Investors are obviously excited about the news.  However, it could be quite a while before any resolution is reached.
Kingsway Financial Services (KFS)
KFS shares are headed higher this week, up a stellar 48%.
Kingsway provides property and casualty insurance products for individuals and businesses.  The company offers various automobile insurance products, such as liability insurance, accident benefit policies, and physical damage policies.
Here's the deal…
While there's no official explanation for the move higher, it's most likely due to insider buying.
One of the company's directors bought 20,000 shares at the beginning of October.  And, it was enough to get KFS noticed by other investors, who jumped on board.
This could just be a temporary spike – or, it could be sign the company's on the right track.
Fonar (FONR)
FONR develops magnetic resonance imaging (MRI) scanners for the detection and diagnosis of human diseases.  The company provides Upright Multi-positional scanners, which allow patients to be scanned while standing, sitting, or bending.
FONR shares are up a solid 33% this week.
What's causing the rise?
The company's shares are benefiting from strong quarterly earnings.
In the most recent earnings report, FONR reported record profits from operations.  Specifically, net income doubled from a year ago.  Plus, revenues increased to $39.4 million… a 19% climb.
Clearly, that's excellent news for investors.  If the company continues to grow at this rate, the stock is going to be moving substantially higher.
Yours in profit,
Gordon Lewis
Category: Hot Penny Stocks