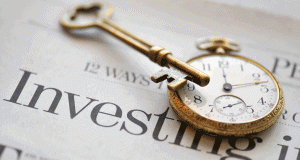 It's hard to believe, but the final earnings season of 2012 is already underway.  With the release of Alcoa's (AA) earnings early in the week, we're off with a bang.
Over the next few weeks, we'll be inundated with a flood of earnings reports, forecasts, and analyst opinions.  And, without a doubt, investors will be playing close attention to much of the news.
You see, most of the major event risk is out of the way.  QE3 is underway and Europe is relatively stable.  There's still the election to come, but I don't see it impacting the market significantly.
So, that leaves corporate earnings and economic news to act as catalysts for market moves.
Here's the thing…
Earnings season can be a great time to invest in small caps and penny stocks.
Often times, a big company's surprise earnings can impact an entire industry.  Take this week's Alcoa earnings for example.  Many basic materials stocks are pulling back on AA's lowered forecast.
If Alcoa expects weakening demand for aluminum, investors may believe that other companies in the industrial metal space may also see lower revenues and profits ahead.
For larger companies, this may very well be true.  A company like Alcoa has a diversified client base which typically does a good job of representing global economic demand.
But that's where small caps may just have an advantage.
A smaller company likely doesn't have the breadth of consumers its larger competitors have.  While that may be a drawback at times, it could also be favorable in certain situations.
A company with a handful of clients may not experience any slowdown whatsoever during a recession… or they may even see growth.  In this case, not being diversified can actually help.
Let's stick with the aluminum industry for an example.
A company like Alcoa has clients that represent a cross-section of aluminum buyers across the world.  However, a small aluminum provider may only have customers in a certain region or in a specific industry.
So, if that particular region or industry is doing okay despite the recession, then so is our small aluminum company.
Believe it or not, this sort of thing happens all the time with small and micro caps.  They're small enough to not be correlated with the bigger market at times.
As such, savvy investors can find first-rate, small cap companies that have dropped because of a competitor's poor earnings.  It's those kinds of situations that can yield outsized returns if you do your research.
Yours in profit,
Gordon Lewis
Category: Investing in Penny Stocks