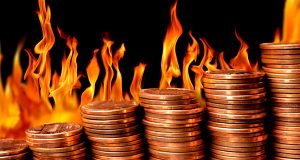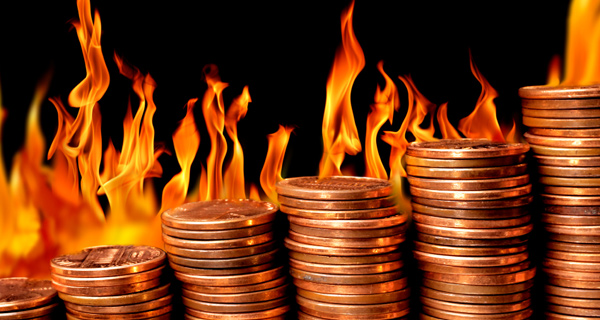 It's been an exciting week for penny stocks, especially for USEC (USU), Ditech Networks (DITC), and Furniture Brands International (FBN).  Let's take a closer look at these three hot penny stocks…
USEC (USU)
USU provides low enriched uranium to commercial nuclear power plants.  The company's primary product is a key component in the production of nuclear fuel for reactors to produce electricity.
For the week, USU shares are up a stellar 31%.
Here's the deal…
The shares are benefitting from strong industry momentum.
You see, the nuclear industry received good news from the IAEA this past week.  The report shows global demand for nuclear power remains strong.  Plus, some countries have accelerated their nuclear projects.
That's great news for USEC and the industry itself, as uranium companies have been waiting for a positive catalyst for some time.
Ditech Networks (DITC)
DITC shares are skyrocketing this week, up an impressive 86%.
DITC develops telecommunication equipment for use in wireline, wireless, satellite, and Internet protocol telecommunications networks.  The company offers voice quality enhancement solutions and voice application solutions.
So what's going on with the stock?
The company is being acquired by Nuance Communications (NUAN).
NUAN is paying roughly $22.5 million for Ditech, or $1.45 per share.  That represents over an 80% premium in the share price – and fully explains the jump in the stock.
Basically, NUAN is enhancing their product offerings with Ditech's technology.  And, it's a perfect example of why small companies with innovative technology make excellent buyout targets.
Furniture Brands International (FBN)
FBN produces home furnishings in the US.  The company offers case goods, including bedroom, dining room, and living room wood furniture, stationary upholstery products, like sofas and chairs, home entertainment centers, and home office furniture.
For the week, FBN shares are up a robust 56%.
So what's causing the big move?
The company is likely benefiting from two catalysts.
First, recent data suggests homebuilding and home buying is improving.  That's clearly positive for homebuilders, but it's also a good indication for home furnishings and improvement companies.
Secondly, FBN shares could be jumping due to a short squeeze.  The recent strong housing data may have caught shorts by surprise, and forced many out of homebuilding related stocks.
Either way, it's a strong upside move that FBN shareholders are surely glad to see.
Yours in profit,
Gordon Lewis
Category: Hot Penny Stocks