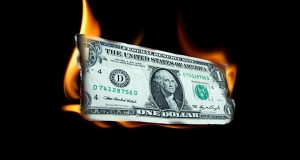 Welcome to today's Pump and Dump Alerts, where we will be exposing these two companies:  Force Energy (FORC) and Pazoo (PZOO).
Here we identify a couple of the potentially "bogus" promotions going on in penny stocks today.
If you don't know how these schemes work, be sure to check out this free report that exposes the whole thing.
Without further ado, here are today's "disasters waiting to happen":
Force Energy (FORC)
Force Energy is a Lithium, Rare Earth, and Hydrocarbon exploration and development company.  FORC plans to explore and develop its Zoro 1 Lithium property located in the Snow Lake area of west-central Manitoba, Canada. The company also maintains a 50% working interest in the Hayter Well, a Hydrocarbon well located in Alberta, Canada.  For the six months ending May 2012, FORC lost $400,677.
Shares of this penny stock trade near $0.03.
Penny Stock Spy was paid $10,000 to pump shares of FORC.   
Pazoo is an online health and wellness social community for people and their pets.   PZOO's site sells products for nutrition, fitness, and pet wellness.  In the quarter ending June 30, 2012, the company lost $61,598.  In addition, outstanding common shares grew from 46 million in June of 2011 to 54.8 million a year later.
PZOO was pumped back in late August when the stock was trading at $0.31.  Currently, this penny stock trades near $0.38.
Penny Stock Pros was paid $50,000 to tout shares of PZOO.
A final word (and warning).
These are just a few of the potential "pump and dumps" we've seen lately.
Remember, there's a lot more of this going on than we can highlight here.
For more in-depth coverage of potential penny stock pump and dumps, be sure to sign up for our free newsletter, Penny Stock Research.
As you know, penny stocks are a great place to invest your money.  You just have to do your due diligence to stay away from all the schemes and scams out there these days!
Until next time,
Brian Walker
Category: Pump & Dump Alerts, Pump & Dump Daily